Author: Mohammad Ali

Every year there a large number of tradeshow attendees, by attending, exhibiting or through any other participating means with a hope of achieving serious business gains however a lot of time it results with a big hangover and a very small business profitability.

The expenses of the participating companies keep growing with factors mainly booth construction, sponsorship fees and traveling cost. Out of all these investments on attending and sponsoring conferences it's still a surprise how little time and importance is given to the preparation of engaging the relevant industry peers.


When asked at a tradeshow from the attendees about their idea of attracting and engaging their potential clients at a glance then most of them came with the same answer as they didn't even thought about it to be made at the first place. Normally on an average $30K to $250K are spent by companies in attending and sponsoring a conference. Most of that money is used in expenses such as booth equipment, flights hotels and giveaways. Sarcastically in a business of person to person almost equal to zero time and money is spent on the behavior and engagement techniques of your staff with the potential clients.

Obviously every business needs its staff to be fully prepared on how to engage and carry forward with the right clients in a tradeshow place where they need to utilize every moment of their presence in generating the best business leads which leads to future long term clients

Trade Exhibitions are business flaming Platforms

There is a very limited time and space at a trade exhibition which is a minute city decked out with corporate sculpture. As amazing and fantasized it may look and may actually be for your business but eventually it is all going to fade away at a pre fixed time. In order to get success you need to optimize that little time to the fullest.

More valuable interactions, not additional search

An important point to focus over here in a person to person selling business is to get engaged with the right MAN (Money, Authority, Need) instead of trying to get as much interactions as possible. Once you know how to stop a person, engage, and qualify then the valuable interactions are more likely to happen
These are the most suggested ten points for this purpose
1: Go for a point of view question

Many people like someone asking them their point of view. Adding on its top you give them indirectly an opportunity to express their elegance and before you know they are curved towards you. Asking a point of view question is a one great way to know if that person will be suitable for your business.

Here is how it goes:
Begin with asking, "Can I ask you a question?"
For more perfection use your intellect and proactively read their name and company of their badge, with something very close to their business (e.g. "Martin, you work at Sony, can you highlight your point of view about the recent electronic circuits for me?"
After that ask a more specific question (e.g., "As per your knowledge what is an important way companies are declining with Electronic tracks?"

Why it works?
Visitors like to share their point of views
From their answer you will immediately have an idea about their level of awareness and if they are concerned or not. You can also measure who in your company they can talk to after that.
Their point of views is a great feed for you actions afterwards. Make a proper record of all those answers.
2: Do the camera recording

A lot of people would have seen exhibitors interviewing people on camera. A very productive benefit of using a camera is that afterwards you can jump to the important points of that particular interview and get the main points without wasting time.

Here's how it goes:
Holding the camera in hand, give your intro to a visitor and mention to them that this video is meant for a certain outlet (your blog as well) and you have an on camera question for them.
After that take their visiting card for future prospects and that video sharing

Why it works?
No need to have a small conversation usage of the clipboard is also a good idea to make you recording purpose clear
There would also be people who wouldn't allow camera cause of their shyness and other privacy issues however they can still be interested in off camera conversation with a qualified subject
3: Set up person to person interviews in advance

Normally, before participating in tradeshow PR of a company arranges person to person interviews with the attending press and analysts with their CEO to have a conversation about their latest on goings. "Hi both of us don't know each other but I thought we can pay attention to each other" If anyone would come to you with this then majority of you are not going to talk further especially in professional environment like trade exhibitions it's just not how we normally form relationships.
Here's how it goes:
Send a prior email few weeks earlier to the show asking them for an interview. Actually you are saying that you would pay attention to them rather than asking them for their attention
Keep them speak more about their expertise rather than pushing them more on the topic

Why it's best?
It goes perfectly straight for the relationship building purpose. Simply it works as it make people think that you care about them and in return making them care about you.
The most optimistic way to have one on one engagements with the big shots at the show
4: Eat lunch with people you don't know
If you don't have prescheduled lunch meetings with potential clients, go for the people you don't know and do the lunch with them. Avoid the comfort zone for lunch time (lunch with colleagues) and break your shell.
Here is how it works:
When you look around in the room to sit for lunch look for the table with people with more lively mood and talking to each other instead of that table on which people are busy with their gadgets, tablet and laptops and being more introvert

Why it works?
Lunch time is where most of the people share their learning of the show and you can maximize your time by meeting new qualified persons while having lunch next to them.
5: Join the middleman
It is not necessary that the person who will purchase your product is the only qualified person for you middleman can also be qualified for you in terms of connecting you to the big profile buyers think about the power of middleman for your business and their value in your business industry
Here is how it goes
If an association is attached to the event call earlier and make them clear that you have interest in joing the association as well.

Why it works?
Once you express interest in their organization they'll want you to have perfect experience at the show, resulting in them introducing you to the key profiles.
Walking into the place no one is aware you can be unapproachable but if most of them already have a know how about you then it's something really beneficial.
6: Read the person -- Will they be helpful?

It is the key thing to notice a person's nature, there are people who are willing to help because there are a lot of time when the person was not relevant but was eager to help which resulted in them connecting to good profile and it has also happened that there are many people who don't have helping nature which is something not useful for you.

Here is how it works
You can read the person if being helpful and friendly then you can go for him as considering a qualified person for you

Why it works?
People ready to help are always more beneficial than those qualified nonresponsive ones

7: Raise a "yes" series

This is a very common sales technique resulting in an improved sales rate which can also be used in qualifying a person

Here's how it works:
Ask those nature of questions on which you are sure to get a yes answer
For example:
Do you love your customers?
Are you willing to give more to your customers?

Why it works?
This helps at the initial stage to engage them positively
It's more convenient for them to answer a question with a yes answer
8: Ask their reason of being there

Most of the people have an aim at the show and even for some if it's not very clear then you need to make it clear to them that why are they there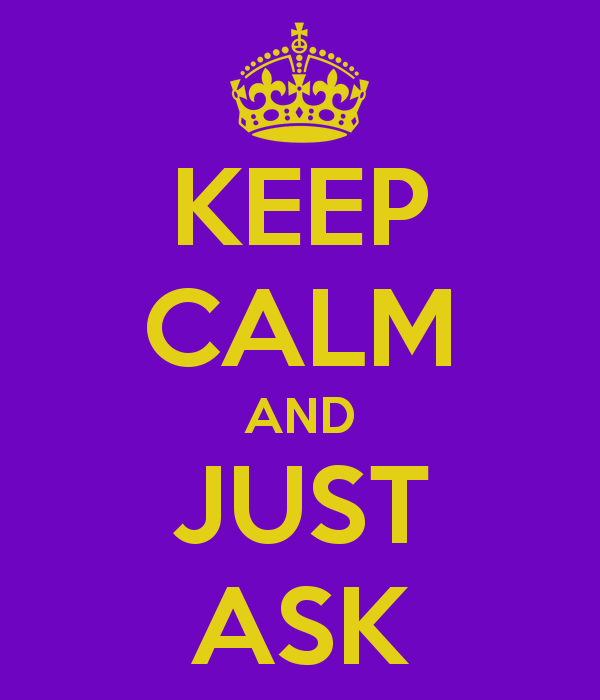 Here's is how it goes:
Go for a friendly opening question to them which results in making clear to you about them if they are qualified or not e.g. what is your attraction towards today's show

Why it works?
Regardless of the possibility that not expressly expressed, discovering answers for their issues is normally why individuals go to Shows. This line of addressing slices to the center.
The answer will normally qualify or preclude the subject promptly.

9: What is their perception so far?

An effective opening line that can be utilized at any meeting or exhibition.

Here's how it goes:
Ask, "What's the most happening thing according to you at the exhibition?"
The reaction alone might demonstrate that the individual is capable.

Why it works?
Your opening line is requesting a feeling that is both important and convenient.
You're not going into deals mode yet rather putting the person in the driving position to direct the conversation
Even if their response make them disqualified it's still important in light of the fact that you're adapting more about what's going on at the exhibition.
10: Admiring comment

Complimenting somebody always works. Keep that at the top of the priority list on the off chance that you need individuals to really stop and chat with you.
Here's how it works:
Give them a compliment about any of their apparel e.g. wrist watch

Why it works?
In the event that you can rapidly get into what you like about their organization, you can rapidly get into a dialog in the matter of why they're at the exhibition.
CONCLUSION:

Whether qualified or excluded, figure out how to end a discussion rapidly. When you know the individual is qualified or excluded, in any case, despite everything you have to end the discussion. On the off chance that the individual is qualified, make it clear how you're going to catch up and/or hand them off to a partner. On the off chance that the individual is not qualified, despite everything you need to end the discussion decidedly. Non-qualified individuals will converse with qualified individuals afterwards, and it's vital that you're well mannered, and obviously clarify your dealing.

Take after these steps:
Look at them without flinching.
Recount your story (e.g., "We're the organization that does electronics.")
Let's assume, "We're most likely not the right organization for you."
Say thanks to them at the end and shake their hand.
Keep in mind, at an exhibition you're continually battling time. That is the reason everything discussions need to in the long run end, rapidly, in light of the fact that you will likely score more capable appointments. You can't do that in the event that you invest all your energy conversing with one capable individual.


Reap the full results of Tradeshows...

Join TradeKey Now!