Looks like you are not TradeKey.com's Member yet. Signup now to connect with over 9 Million Importers & Exporters globally.
Join Now, its Free
|
Металлические Обрывки Поставщик | Сталь Лом Экспортер | Медь лом Производитель | Metal Scrap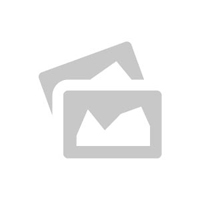 Product Description
Металлические Обрывки Поставщик | Сталь Лом Экспортер | Медь лом Производитель | провода Лом Трейдер | Heavy Metal Scrap Покупатель | СС металлолома Импортеры | Импорт Железный Железнодорожный | Купить Металлолом | Оптовая торговля черных металлов | Низкая цена медного лома | Низкая стоимость металлолома | провода лома Дистрибьютор | Heavy Metal Scrap Оптовая продажа

Dear Sir / Madam .
Настоящим подтверждаем, что мы готовы , готовы и способны к продаже следующий товар согласно спецификации и в количестве и по цене , указанной в условиях, указанных ниже . Это представление сделано с полной корпоративной полномочий и ответственности нашей компании.
Товары: использовали рельсы R50-R65/HMS1 & 2 (80% -20% )
ПРОИСХОЖДЕНИЕ: ЮЖНАЯ АФРИКА
ПРОВЕРКА : SGS в порту погрузки ПРОДАВЦА
                                       ДВОР ИНСПЕКЦИЯ ОБЯЗАТЕЛЬНОЕ ПОКУПАТЕЛЕМ перед окончательным КОНТРАКТА одобрен обеими сторонами .
Парковка КОНТЕЙНЕР / Bulck
 ЦЕНА: 250USD / т
ЦЕНЫ КОЛИЧЕСТВА
ЦЕНЫ НА MT CIF ASWP
HMSAND используемых железнодорожных 30 , 000MT X ЕЖЕМЕСЯЧНО X12 контейнера / Bulck 250USD CIF ASWP
УСЛОВИЯ ОПЛАТЫ
100% БЕЗОТЗЫВНОГО подлежат передаче , документарный аккредитив с месяц ОТГРУЗКИ общей стоимости , оплачивается по предъявлении ПРОТИВ ДОКУМЕНТОВ , необходимых для выплаты по контракту согласованы обеими сторонами продавцом и покупателем.
Мы с нетерпением ждем , чтобы услышать от вас .
С наилучшими пожеланиями .
Йоханнес Seabelo .

Metal Scraps Supplier | Steel Scrap Exporter | Copper Scrap Manufacturer | Wire Scrap Trader| Heavy Metal Scrap Buyer | SS Metal Scrap Importers | Import Iron Rail | Buy Metal Scrap | Wholesale Steel Scrap | Low Price Copper Scrap | Low Cost Metal Scrap | Wire Scrap Distributor | Heavy Metal Scrap Wholesaler

Dear Sir/Madam.
We hereby confirm that we are ready, willing and able to sale the following commodity as per the specification and in the quantity and for the price as specified in the terms and conditions as stated below. This representation is made with full corporate authority and responsibility of our company.  
COMMODITIES:            USED RAILS R50-R65/HMS1&2(80%-20%)
ORIGIN:                         SOUTH AFRICA
INSPECTION:                SGS AT LOADING PORT BY SELLER
                                       YARD INSPECTION COMPULSORY BY THE BUYER BEFORE FINAL CONTRACT IS    ENDORSED BY THE BOTH PARTIES.      
PARKING                       CONTAINER/BULCK
 PRICE:                           250USD/ MT
PRICES QUANTITIES
PRICES FOR MT CIF ASWP
HMSAND USED RAIL 30, 000MT X MONTHLY X12     CONTAINER/BULCK    250Usd CIF ASWP
PAYMENT TERMS
100% IRREVOCABLE NON TRANSFERABLE, DOCUMENTARY LETTER OF CREDIT WITH ONE MONTH SHIPMENT TOTAL VALUE, PAYABLE AT SIGHT AGAINST DOCUMENTS REQUIRED FOR PAYMENT CONTRACTUALLY AGREED BY BOTH PARTIES SELLER AND BUYER.
We are looking forward to hearing from you.
Best Regards.
Johannes Seabelo.
More Products From Other Suppliers

Get Verified Buyers & Suppliers
Avail Free Consultation