Looks like you are not TradeKey.com's Member yet. Signup now to connect with over 9 Million Importers & Exporters globally.
Join Now, its Free
|
(check)AES-SLIM ANGEL(Cavitation+MonoPolar RF+ Tripolar RF+Vacuum All in 1 machine)
Product Specification
Brand Name :

AESLASER
Feature :

-
Product Description
What about clients· feeling after operated AESLASER?
1.1 Product features
1.1.1 Body shape instrument pick the Israel hole blasting fat technology, RF technology and vacuum melting fat pinch drainage techniques in one set with multi-body sculpting, at the same time have a 40K strong sound wave system, and the strong sound waves can produce a liquid implosion effect, which is the wave of expansion and compression then make the liquid in the formation of a large number of micro-voids, these voids are gases and steam , With the compression cycle, the strong sound wave cause pressure effects for liquid molecules, and in the expansion cycle, resulting in negative pressure effect.
In fact, inside the liquid or biological tissues exist a cohesive, in the low density of fat cells, molecular bonding will be weak, and the strong sound waves can generate a low negative pressure which can produce organizational gap that in physics known as "hole phenomenon."
The direct affects of implosion which micro-gap inside and outside the Cells results in enhancing the molecular motion, so as to achieve a high energy level, eventually lead to the breakdown of fat cells.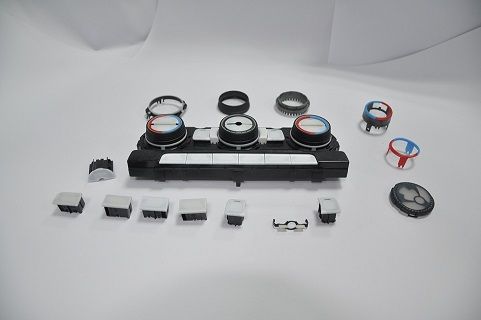 Mono-polar and tri-polar RF system, not only effect of the skin but also the subcutaneous fat, so it can be widely applied to the face, neck wrinkle removal and tighten, as well as other parts of the body to lose weight, improve the orange peel-like skin , postpartum abdominal tightening and so on.

It is the radio frequency heat energy through the epidermal and stimulate the epidermal deep tissue, make the subcutaneous tissue produce immediate tighten the collagen fibers and regeneration. The skin becomes plump smooth again, restore the original flexibility, while the heat effect, can enhance blood circulation, improve microcirculation and inhibit sebaceous gland produce, which results in eliminating wrinkles, shrinking pores, tighten skin, removal Acne.
While the vacuum system was first used in medicine to be cured scars, liposuction post-operative recovery, as the technology development, and then someone found that the deep massage is equivalent to a passive aerobic exercise, it has unique effect of expulsion of toxin in the body and improve the orange peel tissue.
APPLE body sculpting instrument is a novel, non-surgical, non-invasive, painless, safe and efficient beauty equipment.
1.1.2 The instrument is equipped with four hand-held probe, which can be accordance to the different parts of the treatment needs to select the proper size and treatment system.
1.1.3 This unit pick intelligentized control, touch screen operation, visual interface application, which ensure the guest easy to learn and safely use.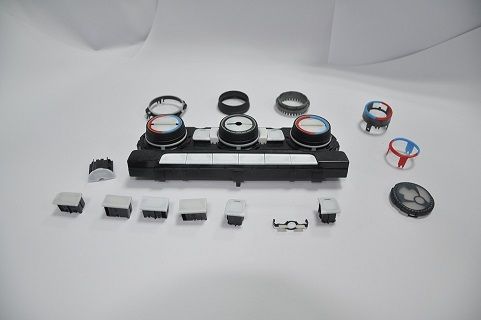 1.1.4 This unit use continuous output mode, which accordance with acting on the human body parts and operational methods for enhancing operation. Energy output is divided into 50 files, 1 ~ 50 files of energy from low to high, according to the needs of physical therapy choose to use a different stall; acting on the body's energy value range is from 1J to 50J, when in operation, users can accord to the patient's capacity to adjust the energy, increase or decrease in volume of 1J.The working hours are dynamic countdown display; Each program is sorted, refined, and processed by the highly experienced physicians, which based on several years of clinical nursing experience, and combined with the scientific theory of human life. And then be abstracted into a certain law of mathematical functions, and process by computer.
1.1.5 For the convenience of users, we design interactive interface with automatic countdown and remind function.
1.1.6 This unit use SCM control and LCD display,
The main components pick large scale integrated circuits, clear vision and high reliability. The strong sound wave system uses the best 40K ultrasonic frequency for body shaping, This frequency can be effective for treat stubborn cellulite and orange peel fat, which use sound waves of the cavity effect, acting on the fat group and break them down and then absorbed by lymphatic system. RF system uses 600KHz RF frequency, which can make cells produced a strong resonance of water molecules rotate and produce heat by the friction. Thereby heat up to the collagen and fat cells for the purpose of heating. Vacuum system uses adjustable pulse control, and thus can be able to mimic the effects of high-level massage doctor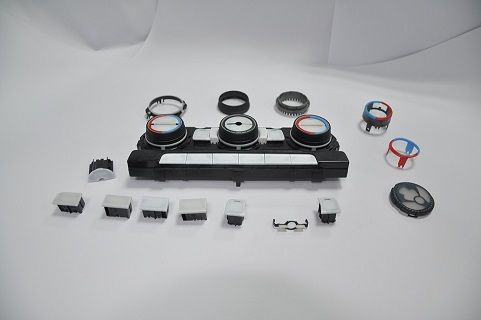 1.1.7 This unit use modular design and has clear structure ensure the user easy to install and maintain.
1.2 Handle pieces,
1.3 Product application and contraindication.
More Products From Other Suppliers

Get Verified Buyers & Suppliers
Avail Free Consultation