Product Description
Product Name
: Multifunctional Meridian Massager Adult Digital Physiotherapy Device Low Frequency Pulse Massager
Paramter
Product Model:
 KRES-100B
Output Freqency
: 1-120HZ
Housing Matrial:
ABS
Output Pulse Width
: 100-250μs
Number of channels
:Two channels
Output voltage:
40V+20%. 
Power:
DC 4.5V, 30*AAA Battery.
Out Put Strength
: 0-40.
Waveform
: bidirectional Wave.
Load Detection:
Yes.
Weight:
130 g.
Display Mode:
LCD display 
The prompt of Key voice:
Yes.
Modes:
12 programs. 
Size:
135*60*26 mm
TENS
: 
It is used for the symptomatic relief of chronic intractable pain and temporary relief of pain associated with spre amd aching muscles in thearm, shoulder, neck, back, waist, abdomen, and leg due to strain from exercise or normal household and work activities.
EMS:
It is used for relaxation of muscle spasm, increase of blood flow circulation, prevention or retardation of disuse atrophy, muscle re-education, maintaining or increasing range of motion, and immediate post-surgical stimulation of calf muscles to prevent venous thrombosis
Pictures and Image
Features
TENS unit + EMS muscle stimulator + pulse massager 3-in-1 combination, muscle stimulator pain relief, can relieve muscle stiffness, soreness, aches and pains
The new generation of digital meridian massager combines traditional Chinese medicine and modern microelectronics technology.
It has eight massage techniques including patting, kneading, acupuncture, massage, scraping, and cupping.
By using electrode pads, it can complete precise physical therapy, activate the meridians and promote blood circulation, thereby reducing pain and fatigue, and prolonging the service life.
High Light
3 in 1 TENS + MASS + EMS: The new 3 in 1 TENS unit, EMS, pulse massager combination is a medical-grade equipment approved by many international certifications.
The ROOVJOY OFFICIAL combination unit is specially designed to relieve muscle and joint pain TENS function body, EMS function body used for muscle shaping and muscle strength enhancement, and MASSAGE function body used to relieve muscle tension and fatigue.
Multi-mode: 36 treatment modes (18 TENS + 15 EMS + 3 MASSAGE) are aimed at muscle groups and joints in different parts of the body. Each treatment mode sets up various pre-programmed combination therapies (beating, kneading, acupressure, vibration, percussion, acupuncture, etc.) according to the treatment needs of different parts of the body. Targeted treatment modes for different parts of the body will greatly improve the treatment effect.
2-channel output: ROOVJOY OFFICIAL combination unit also provides 2-wire output and 4 electrode leads to expand the treatment range, such as coping with abdominal or large muscle areas. The strong current output with an adjustable 60-level 60 mA intensity can cope with more severe pain patients. The low-impedance solid gel has been upgraded to an industry-leading Japanese adhesive, which can provide better self-adhesive performance, and has a longer service life after 20 to 30 uses and is easy to clean.
Long-term service: For a small fee, you can get a soothing massage that relieves chronic pain in your own home, or even during travel or work. Simple and convenient s, large backlit LCD display, all operations can be done with one hand. A large number of studies have shown that the life of the built-in lithium battery has severely shortened the life of the entire device. Therefore, we use replaceable batteries as energy sources to avoid the impact of shortened product life due to insufficient batteries.
Powerful intensity: The pulse amplitude or intensity level is adjustable in 1mA increments, controlled by the +/- s of the two channels. With this three-in-one device, you can fully control the timing, pulse, intensity, etc. We recommend that you gradually increase the intensity.
Pictures and Image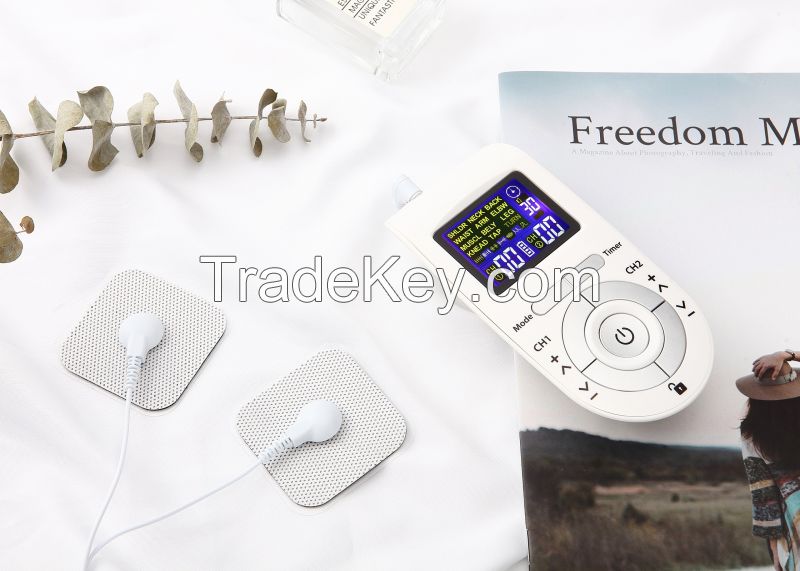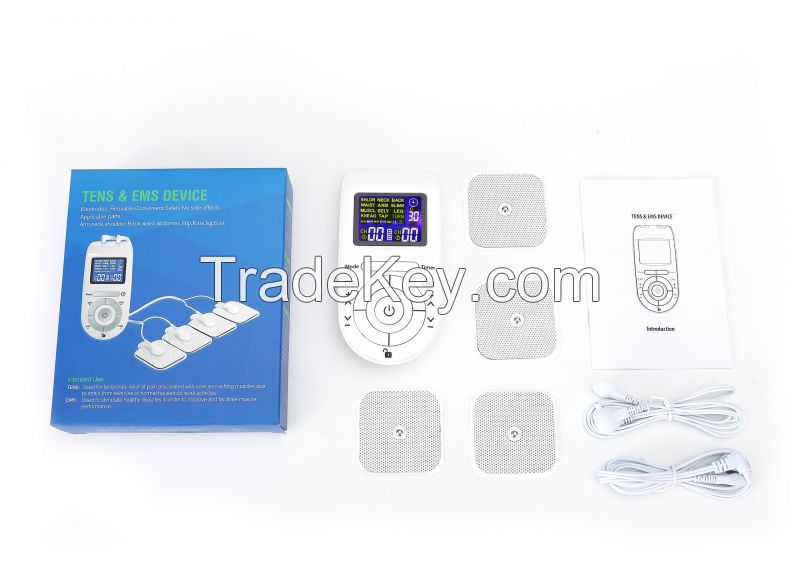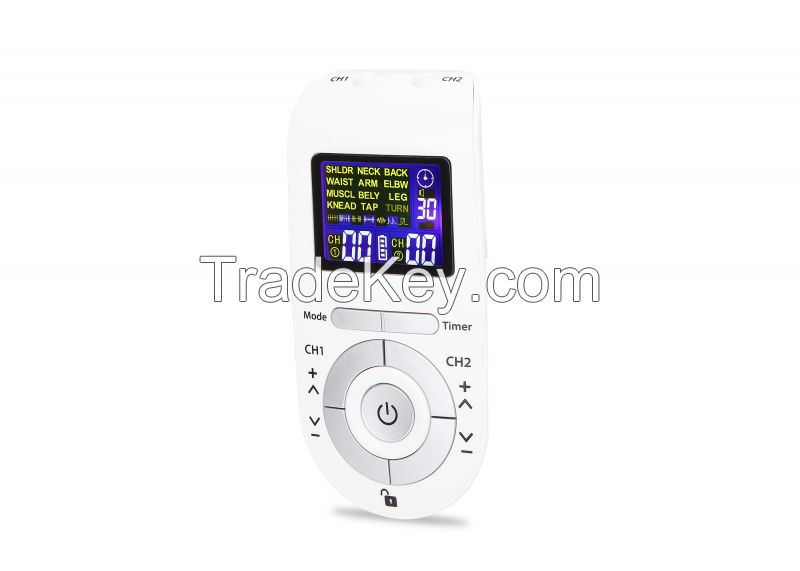 Country:

China

Model No:

KRES-100B

FOB Price:

10 ~ 11 / ( Negotiable )

(Negotiable)

Get Latest Price

Place of Origin:

Shenzhen, China

Price for Minimum Order:

10

Minimum Order Quantity:

1000

Packaging Detail:

145*65*26 mm

Delivery Time:

15 to 25 days

Supplying Ability:

100000 per Week

Payment Type:

T/T, PayPal

Product Group :

Physiotherapy Device