Hello I'm Jake Kim the manager at Kailani International.
We are handling Korea cosmetics and 4D Motion Facial skin brush.
We are the official export distributor certified by our products. (April Skin, 1004 Laboratory, 4D Motion Skin Brush, Killing Coverst Moisture Cushion)
We can supply korea major cosmetic brands. As you know, major brand is high supplying price.
Luckily, this time we can supply to 3CE(Makeup Line) brand.
Do you know Style Nanda?
We can provide in reasonable supply price too.
APRILSKIN is a natural cosmetics brand that rejuvenates skin cells to reveal beautiful and healthy skin.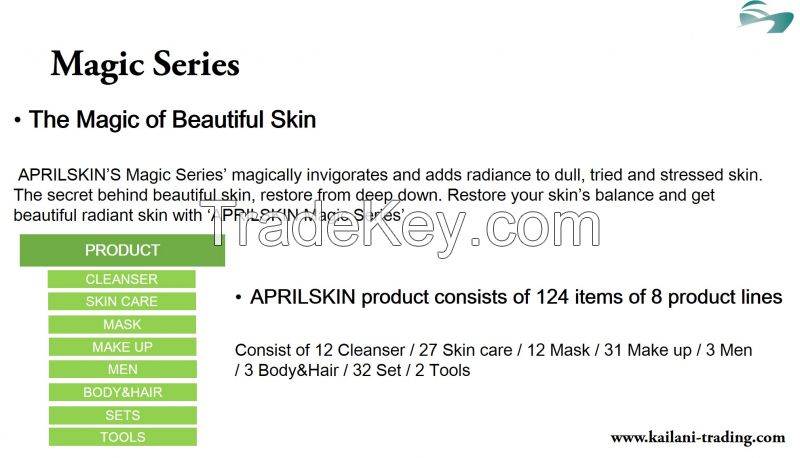 APRILSKIN'S Magic Series is targeting females in their teens and mid-20s. By using social media like Youtube to show the make up by using April Skin product to young generation consumer the correct ways the correct wats of applying April Skin, also how to have a good looking face like Korean does.
And then Highly recommended by beauty magazine editor , Currently become a popular hit in Instagram & Facebook.
We are introduce "APRIL SKIN" New products.
Nowadays a popular "Fixing foundation".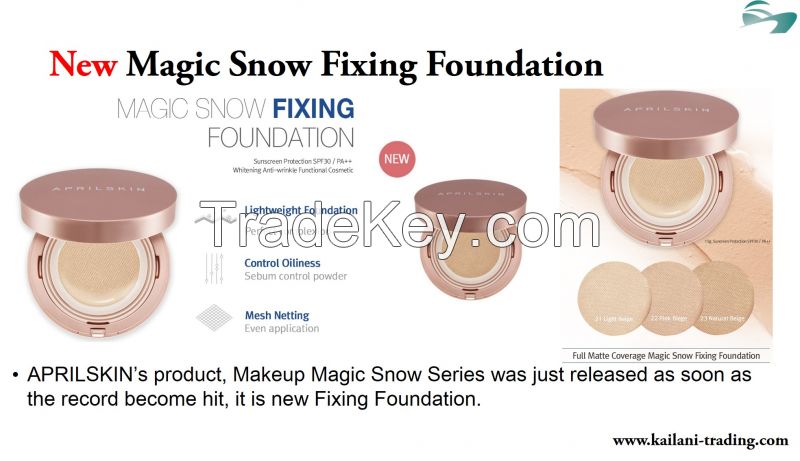 And PINKYPIGGY Carbonated Pack , PINKYPIGGY Collagen Pack too popular.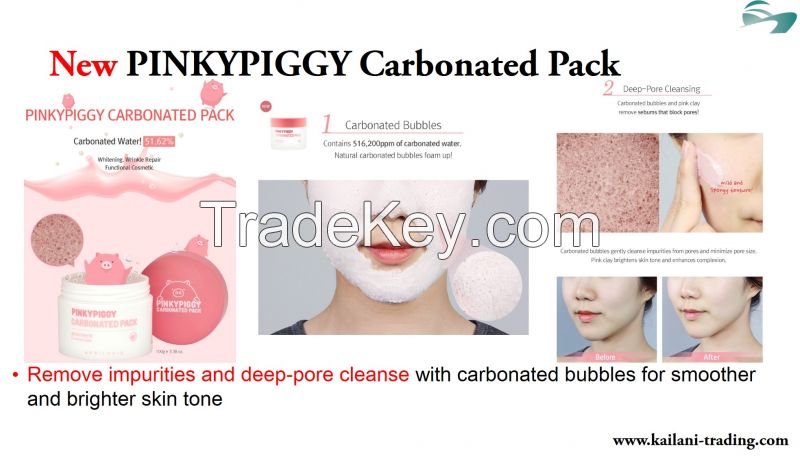 We recommend April Skin New Products.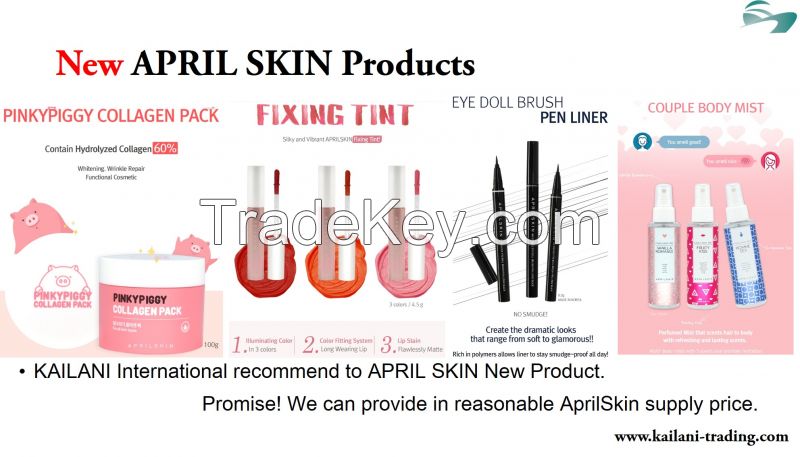 If you are interested in some items, Please don't hesitate to contact with me.
I'm looking forward to hearing good from you.
Please find attached file.
Please check and advice.
Let us know if you need and help, I will always help you.
Please contact us if you want to receive APRIL SKIN Quotation , KAILANI Company profile.
Thanks,
Best regards,
Jake Kim
Manager
Kailani International
Tel: +82-70-8838-0218
Fax: +82-70-8860-0218