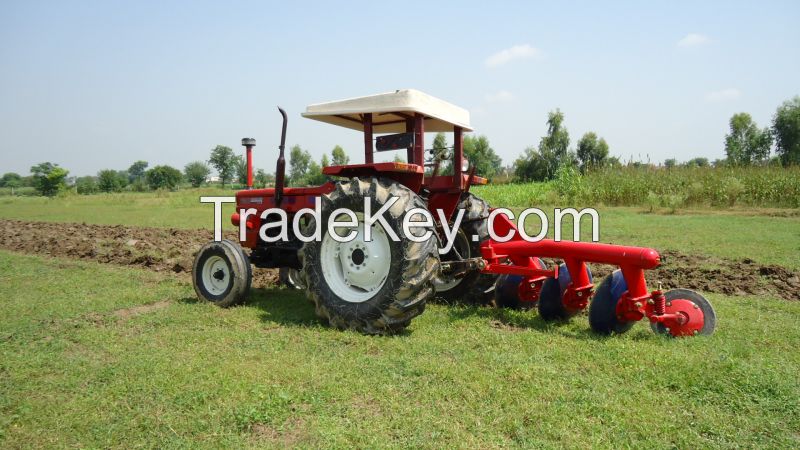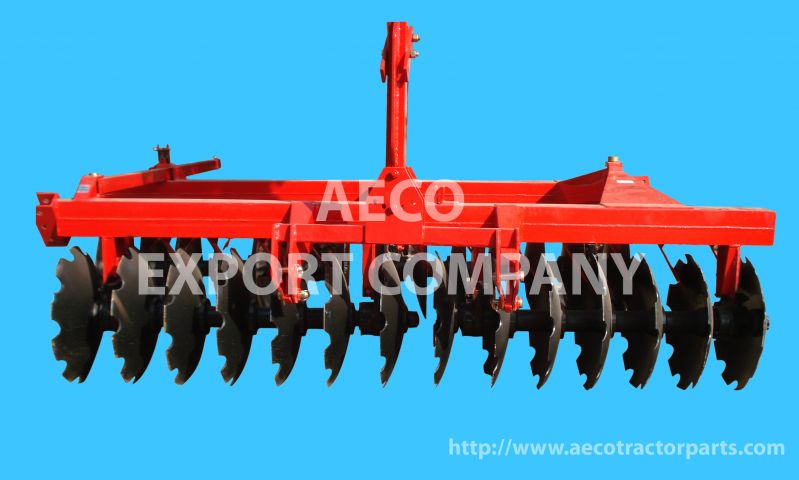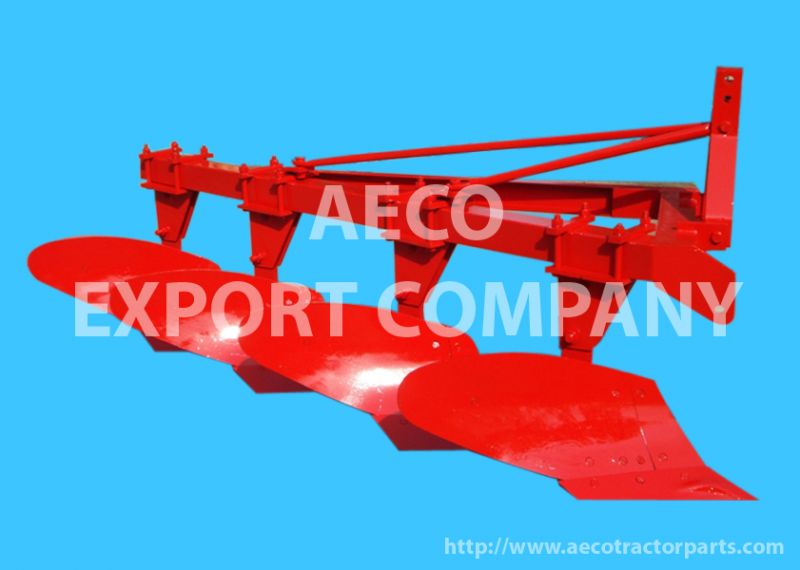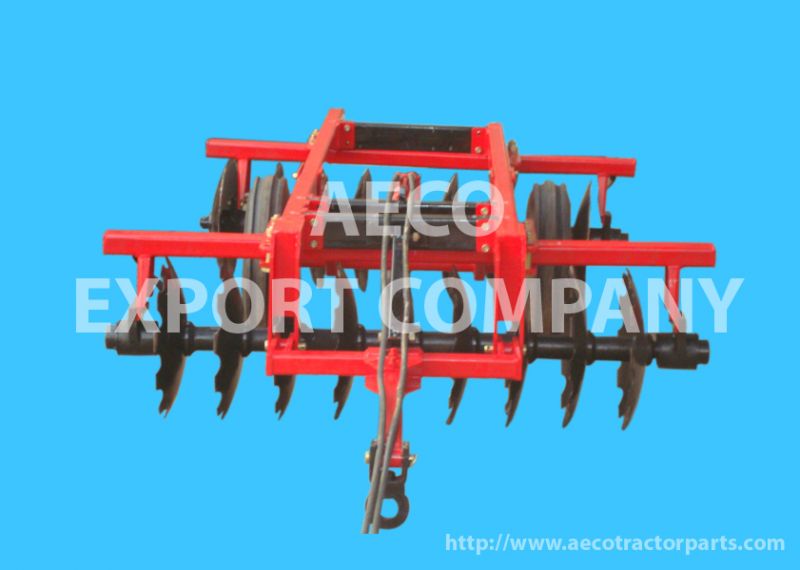 Disc Plough
We are exporters of disc plough, agricultural dich plough and agricultural plough machine
Disc Plough:
Used for deep ploughing in root-infested, sticky, stony & hard soils. Mixes remains of crops and weeds throughout the depth of ploughing. Hence ideal for rain-fed areas for checking soil erosion by water and wind.
Mould Board Plough. AECO202
The most important plough for primary tillage in canal irrigated or heavy rain areas where too much weeds grow. The objective for ploughing with a mould board is to completely invert and pulverize the soil, up-root all weeds, trash and crop residues and bury them under soil.
Chisel Plough
The chisel plough is primary tillage deep plough, working up to 20 to ensure development of crop root system at proper depth and environment. It is ideal implement where top soil is fertile but subsoil is not productive. The chisel plough increases natural fertility of soil as deep tillage provides enough circulation of air, moisture and sunlight into soil.
Ridger
Used for making ridges for planting tobacco, potato and other vegetables. The ridger is fully adjustable for giving different accurate row width. To obtain the correct ridge profile and retain soil flow, the high grade mould boards are adjustable. The ridger can also be used for earthing up the crops sown in rows.
Offset Disc Harrow
The offset disc harrow has a heavier weight per Disc and thus has the penetration ability to break down large clods normally left after disc ploughing or chisel ploughing in hard grounds. It is of robust construction, used as mounted or trailed and ideal for chopping and mixing of stubbles and crop residues in the soils.
We manufacture Agriculture Implement according to Massey Ferguson specification.
We provide most competitive prices and best quality Fiat New Holland & Massey Ferguson tractor and agricultural machines backed by highly support services / skilled Engineers / Technicians and qualified workers.
Our farm equipment has won African & Europe market due to best quality & feasibility.