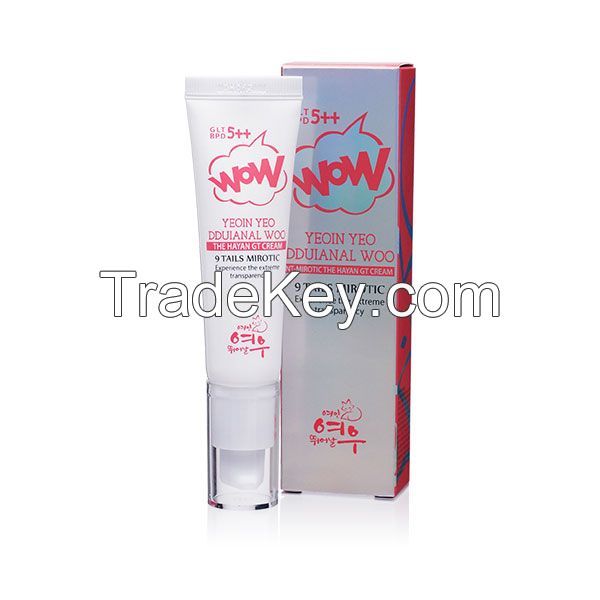 Hongik Skin Co., Ltd
The Hayan Gamtan Cream (Face Whitening Mask- Skin Care Korea)

Main ingredients:
Galactomyces Ferment Filtrate - Provides moisture and nutrient.
Centella Asiatica Extract - Moisture and nutrient.
Bifida Ferment Filtrate - Prevents dehydration and soothes.
Lactobacillus Ferment - Establishes skin fundamentals helping your skin look younger and firmer.
Algae Extract - Soothes and helps detoxify.
Arbutin- Effective whitening ingredient.
Instantly whiter, brighter skin in minutes!
Apply, leave on for 1-2 minutes and rinse off. Your skin will look naturally white and beautiful.
Reduces dark spots, sun spots!
Effective whitening ingredients brighten and clear your skin while fading pigmentation and dark spots.
Prevents forming of new dark spots for fairer, more translucent skin.
Skin improvement!
Bifida, Galactomyces Ferment Filtrate improves overall skin condition.
Deep moisture!
Skin conditioning ingredients create a moisture shield on the skin supplying deep, lasting hydration.
No makeup look!
This whitening cream leaves your skin naturally white. It doesn't smudge like BB cream or foundtion so you can pretend it's your natural skin color and tone, perfect for days where you can't wear full makeup.