Fractional CO2 Laser Machine

 
Application of Fractional CO2 Laser Machine
1.Remove all kinds of wrinkles (brow veins, glabellas veins, neck veins,pregnancy veins and so on) 
2.Strengthen, tighten skin, face promotion, Skin rejuvenation
3.Age spots and blemishes, acne and speckle treatment: blain acne, scabby acne, allergic acne, papilla acne, improving the appearance of liquidic skin and acne pit.
4.Treat telangiectasis
5.Repair of sun damaged skin on the face, neck, shoulders and hands
6.Skin excrescence, such as wart, etc.
7. Vaginal tightening
How it works
With fractional laser resurfacing the laser beam is broken up or fractionated into many small micro beams which are separated so that when they strike the skin surface small areas of the skin between the beams are not hit by the laser and left intact. These small areas of untreated skin promote a much more rapid recovery and healing with less risk of complications. The small areas treated by the fractional micro beams, called micro treatment zones, cause sufficient laser injury to promote new collagen production and resultant facial skin rejuvenation.Acne scars can be treated with the Fractional CO2 laser in order to help resurface and recontour atrophic scars of the face, chest, and back.The fractional CO2 laser has been used effectively in many countries to resurface acne scars and post-traumatic scars of the face and body.
Why choose Noble Laser's Fractional CO2 Laser
NO.1: American Coherent RF Driver tube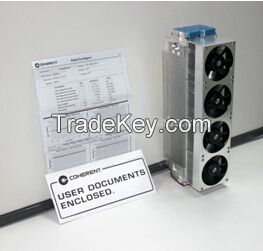 NO.2: Professional Treatment heads for different Application Areas(scan head,Ultrapulse head,dental head, Gynecologic head)




Scan and Ultrapulse Head of Fractional CO2 Laser Machine




Mode of Fractional CO2 Laser Machine



Specification of Fractional CO2 Laser Machine
LCD screen

8.4 inch LCD real color touch screen

Light conducting system

7 jointed arms to conduct light

Wavelength

10.6µm

Pulsed Radiofrequency

0.530W

Power

30W

MODE

Normal

Scan

Laser energy

1-30W

5-45mj

Step value

1W

5mj

Figure option

Square

Round

Ellipse

Rectangle

Line

Hexagon

Scan pattern size

0.1x0.1mm—20x20mm

Scan Mode

free scan; Sequence scan; maximum distance scan

Dot quantity

400 dots at most

Pulse duration

0.1-10ms

Spot distance

0.1-2mm

Pulse energy

1mj to 100mj is optional for each dot.

Cooling system

Water and wind cooling system

Laser apparatus

Sealed off laser device stimulated by direct current

Condenser focus

f=50mm

Spot size

≥0.2mm at the focus

Radiation time / Interval time

0.01 1 s

Aiming beam

635nm infrared ray

Power supply

110/220V+10% 60HZ 6A

Weight

50-80kg
Contact information