When you want the authentic flavor of fresh garlic, we offer a variety of fresh options from which to choose. Ideal for pizza sauces, salsas, salad dressings, marinades, prepared entrees, garlic spreads and tomato-based sauces.
Whole Peeled
Our state-of-the-art peeling lines break the garlic bulbs into cloves, which are then peeled, graded, washed and cooled.
Diced, Sliced & Crushed
To reduce your processing time, let us do the up front work for you. We offer our premium garlic in a variety of cut sizes to fit your needs.
Fresh Garlic

 

Whole Peeled

1/4" Diced

1/8" Diced

Crushed

Color

off-white
to yellow
off-white
to yellow
off-white
to yellow
off-white
to yellow

Flavor

strong garlic
strong garlic
strong garlic
strong garlic

Aroma

fresh garlic
fresh garlic
fresh garlic
fresh garlic

Appearance

whole cloves
1/4" pieces
1/8" pieces
thick paste

Shelf Life*

4 weeks
4 weeks
4 weeks
4 weeks

Pack Size

bag/pail/bin
pail
pail
pail

Net Weight

30/30/1000 lbs
30 lbs
30 lbs
45 lbs

Pallet Qty

60 ctn/36 pl/1 bn
36 pails
36 pails
36 pails
INGREDIENTS: Fresh garlic.
* All products must be refrigerated (32-38° F) during shipping and storage.
All of our California-grown products can be certified organic or kosher. Organic products require a longer lead time, therefore prior notification is necessary.
Fresh Normal White Garlic Variety:
(Normal white garlic also named red garlic, purple garlic.)

Features:
Size: 4.5 - 5.0cm, 5.0 - 5.5cm, 5.5 - 6.0cm, 6.0 - 6.5cm, 6.5cm and up

Transporting and storing temperature: -3 ~~ 0°C

Supply period: all the year round

Fresh garlic: early June to September

Cold storing garlic: September to next May

Plump shaped bulbs offer full flavored cloves that have a purplish hue

The shelf life is long and it can be stored for up to 9 months under proper conditions

It can produce wonderful flavors and have the beneficial effect of reducing bacteria, keeping the heart in good condition and immunity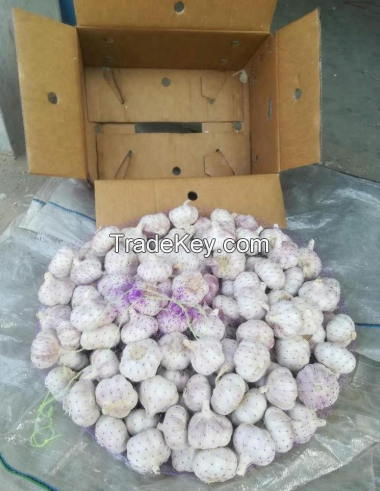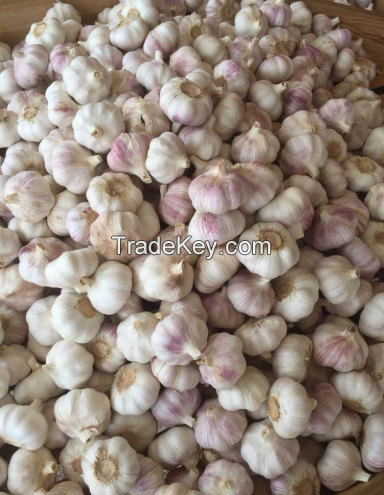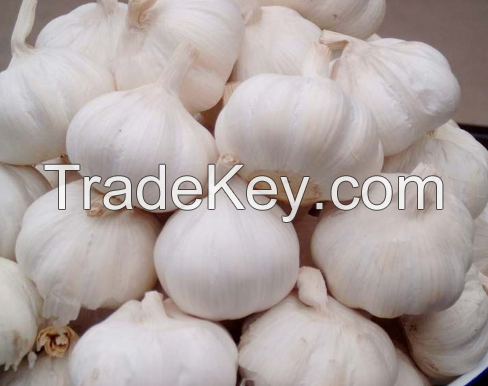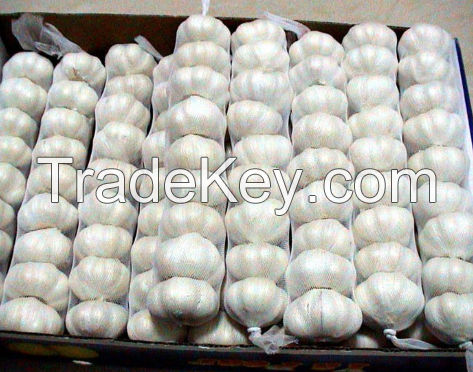 The Effects of Garlic
1.Modern research has found that garlic contains protein, vitamins and other nutrients, brain cells are particularly useful to enhance memory, reduce fatigue, and there is significant anti-aging effect.
2.Garlic contains anti viral, and anti fungal properties, anti-allergic effect and is used for the prevention of and treatment against the common cold.
3.Garlic was medical evidence of increased blood insulin and lower blood glucose control, supporting the prevention and treatment of diabetes has an excellent effect.