GOODMAID Detergent powder.
Specification: 
1. Multi active enzyme powder detergent.
2. Active matter 10%. and we also have the product with active matter 5% to active matter 30%.
3. Our Detergent Powder suit for hand washing and machine washing, has strong remover stain and perfume, good foaming for hand washing detergent.
4. With Floral Fragrance, specially contains international high quality  perfume, keeps clothing refreshing and pleasant after wash.
 We always welcome you to visit my factory.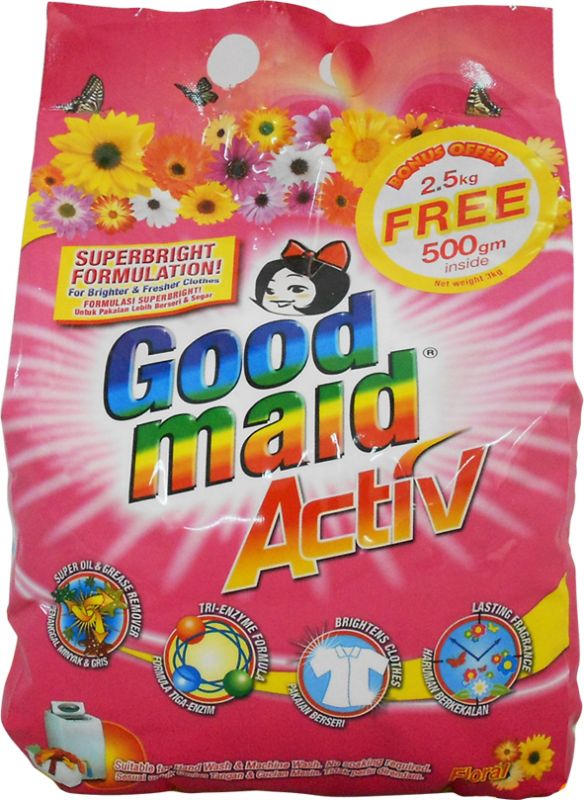 Warmest Regards

Du Duy An(Mr)

Assistant Manager - Sales Department

LIX DETERGENT JOINT STOCK COMPANY

Phone : (+84 8) 38960389- Ext. 307

Fax : (+84 8) 37242926

Mobile : (+84) 905 906 579