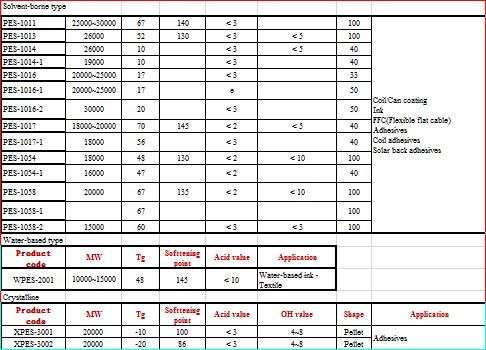 Product Description
The solvent-borne type polyester is thermoplastic resin used by dispersing with organic solvent, used widely as physically drying binders, e.g. for the adhesives, inks, coatings of PET and PVC to metal.
**High Molecular Staurated Polyester Resin  are similar to Skybon ES410 or Evonik Dynapol 411**
Features  
- Offers good percent elongation. 
- Excellent adhesive strength on metal and various objects
- Good good hardness and flexiblity
- Exhibits good sterilization-resistance and heat-resistance
Applications
- Coil Coating
- Can Coating
- Inks
- Adhesives