HIGH QUALITY CLIP IN STRAIGHT HAIR EXTENSION
Our hair products are new hair cut off from a head, unprocessed, not dyed, without nits, with the same direction and thin ones featured by people of Vietnam. Hair is 100% of Vietnamese people. It is unprocessed and very well-approached for bleaching, hair extensions and also for wigs. Our hair is collected by individuals from Vietnamese women, and has not been processed in any way. So our hair is ONLY TOP QUALITY!!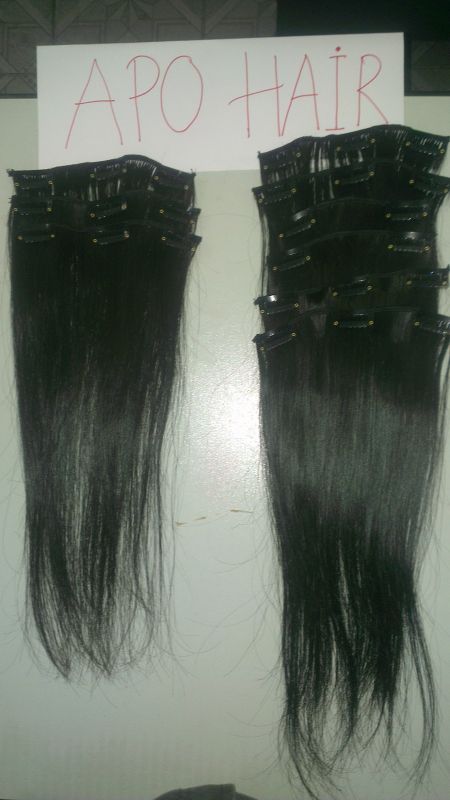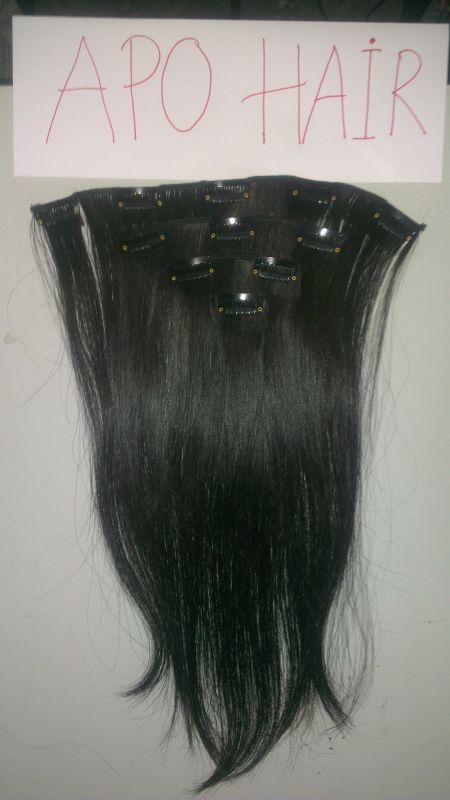 Our company has solid customers in United State, Brazil, India, Korea…
   Vietnamese people have a sentence: The hair is the part of human. Therefore, Vietnam attaches great importance to the beauty of hair. Vietnamese women often use natural plants to care about beauty of their hair. We not only provide hair for the market but also popularize the beauty of Vietnam to the world. When using our product you definitely feel the vitality and gentle beauty of Vietnamese women. It may be a shiny long hair carrying the scent of Northwestern mountain or the alluvium scent of the women from Mekong Delta or faint scent of the sea breeze coastal plain
   Our company can give you the most competitive price than other trading companies
    Some details about our product:
1. 100% virgin human hair. No chemical, no colored, no dyed
2. Soft, shine, straight
3. Unprocessed, without nits, lice, insect…
4. No short hair inside
5. Lengths of hair: from 10 inches up to 42 inches. Colors are: black. Dark Brown 
Human hair from Vietnam:
    Selected Top Quality 100% Vietnam human hair.  
2. Style: Straight hair, light wavy hair
3. Length: From 10 inches to 42 inches (25-105 cm)
4. Color: Black or Dark Brown
5. N.W: 90g/100g/105g/110g/115g/120g per piece. 
6. Min order: For sample order, you can order any quantity you want, at least 0.2 kg
7. Delivery time: 3-7 days after received your payment by UPS/FEDEX/DHL or Cargo carrier
8. Payment: By L/C, T/T, West union, Money Gram, PAYPAL