Material: ASTM 1025
Weight: 34.2KG
Forging hammer: 750kg forging press machine
Material of mold: None
Machining method: CNC lathe, planomiller
Application: Metallurgical mining equipment
Surface Treatment: Surface coated with anti-rust oil
Heat Treatment: Normalization
Dimensional tolerance: According to the requirement of drawing
Surface Roughness: Ra0.4
Testing equipment: Chemical component: Material list from steel mill; Mechanical property: Universal mechanical testing machine; Machining: Caliper, dial indicator and roughness tester
Certification: ISO 9001
The flange is connected between the pipe and pipe parts, used for the connection between the tube; Also useful on equipment import and export of the flange, used for the connection between the two devices, such as reducer flange.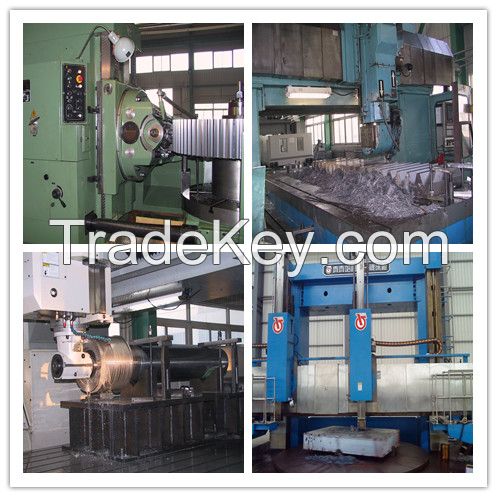 Flange connection or flange connection, it is to point to by the flanges, gaskets and bolts are mutually connected as a set of sealing structure detachable connection.
Pipe flange refers to the plumbing for piping flange, used in equipment refers to the import and export of the flange of the equipment.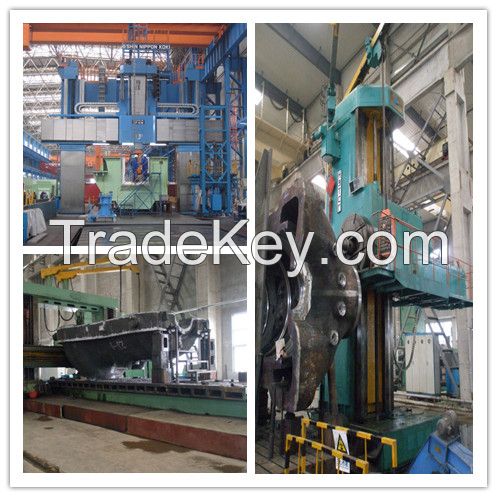 On the flange hole, two flange bolt that even tight.
The flange gasket seal.
Flange threaded connection (threaded connections) flange clamp flange, welding flange and card. Flange is used in pairs, low pressure pipe flange can use silk, the use of 4 kg pressure welding flange.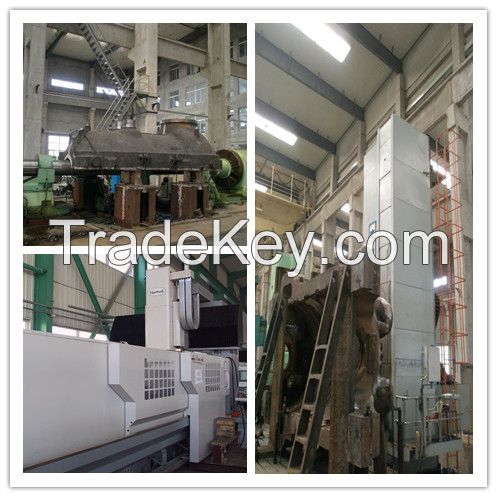 Between two slices of flange and gasket, then use bolts.
Different pressure flange thickness is different, they use the bolt is different also. When pumps and valves, and pipeline connection, these local equipment, also made the corresponding.