JB/T 14404-93 -- Plate Shearing Machine Precision
1. Completed frame welded, vibration to eliminate stress, high in rigidity, sturdy and durable.
3. The machine is equipped with front sheet and back gauge, the front sheet is counted by scale, and the back gauge is displayed values by counter, both of which is with high precision and accurate position.
5. Equipped with the function of shearing counter, which is easy for counting.
7. Protection fence and the electric interlock to ensure the operation safety.
c. Main Allocation
Korean AUTONICS Digital Display System
Cylinder: Jianhu Hongwei Brand
Equipped with front sheet frame
Main motor: Hengli Brand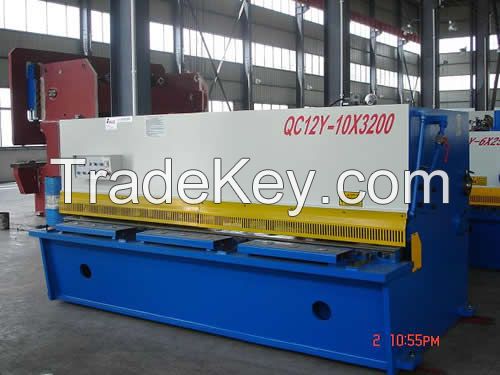 Contact person: Jerry Liu     E-: wslj380[at]163[dot]com