Hello. I'm Jake the manager at Kailani International.
Today, We are recommending "Coverst Longlasting Tint".
We are the official export distributor certified by IFACTORY.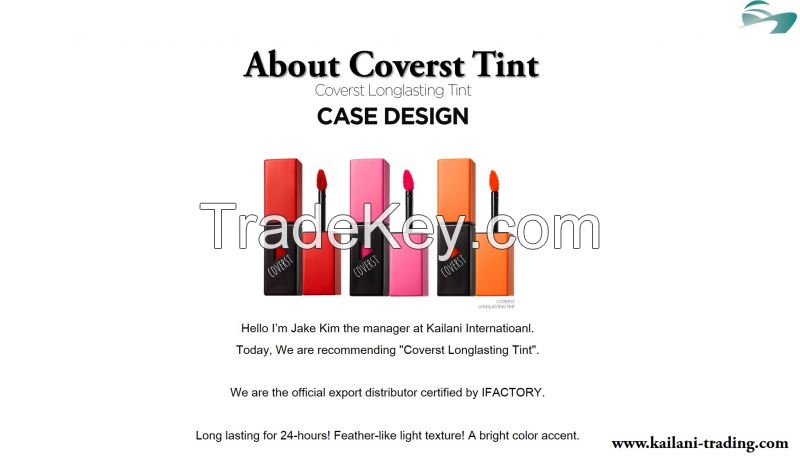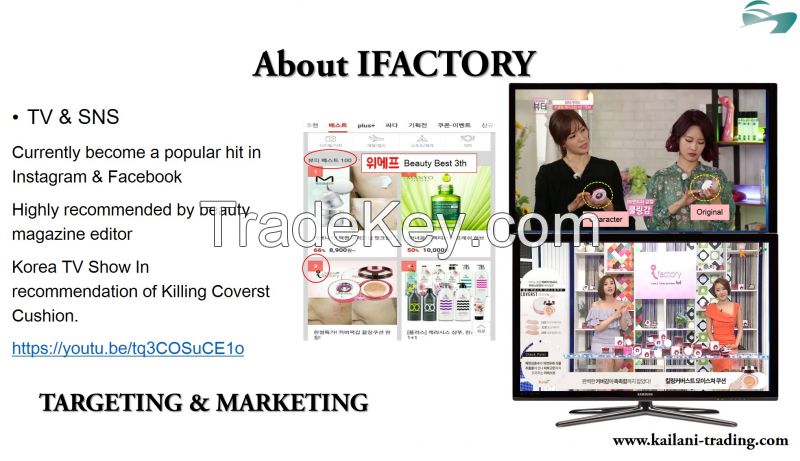 Longlasting for 24-hours! Feather-like light texture! A bright color accent.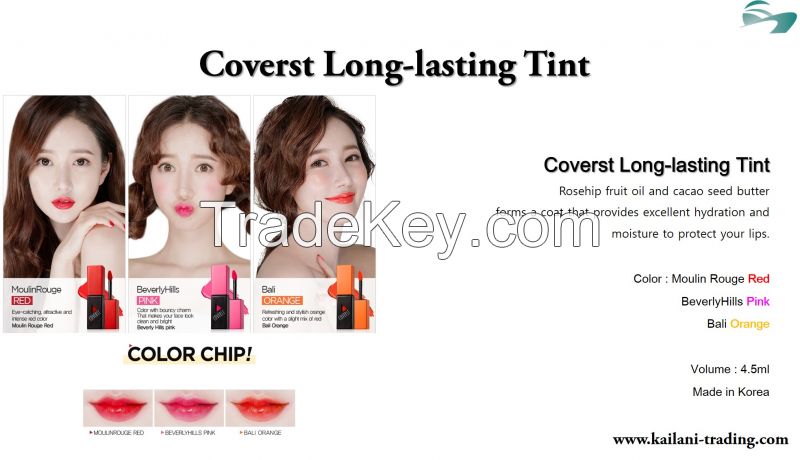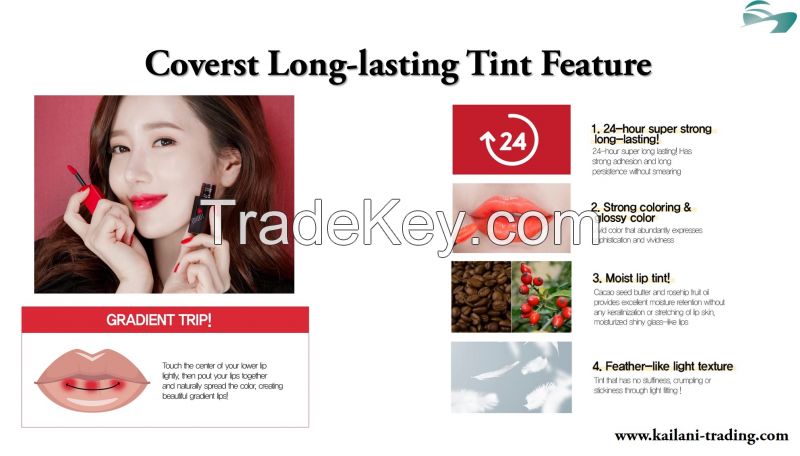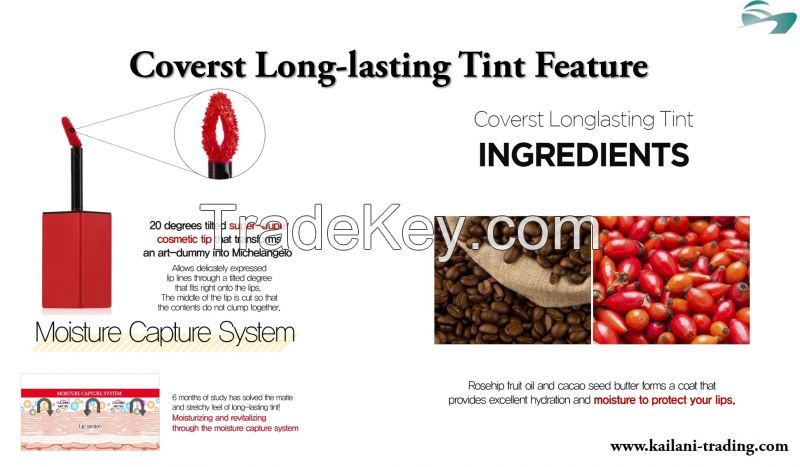 Create intense and natural, lovely lips
Temptation of fascinating colors.
Please let us know if you need and help, I will always help you.
Please contact us if you want to receive detail products catalog and Kailani company profile. (Send by e-mail)
Thanks,
Best regards,
Jake Kim
Manager
Kailani International
Tel : +82 70 8838 0218
Fax : +82 70 8860 0218