Tips: 
1. It is light color, dustless and suitable for traditional chalkboard or other smooth surface.
2. The concentration is higher than whiteboard pen, so pls shake it evenly and press nib till saturated
before use
.
3. It is better to wipe up after the writing dry out. Wet towel will be more effective after long period.
4. Cover the lid tightly and p
ut the head down when finished writing to prevent nib from drying out.

description: liquid chalk pen  
Material: Organic raw materials, edible alcohol, eco-friendly additives
features: light, eco-friendly, refillable, nontoxic
Color: white, yellow, blue, pink.
dimension: 14.9*1.5cm (pen body)
thickness: 0.65mm (nib)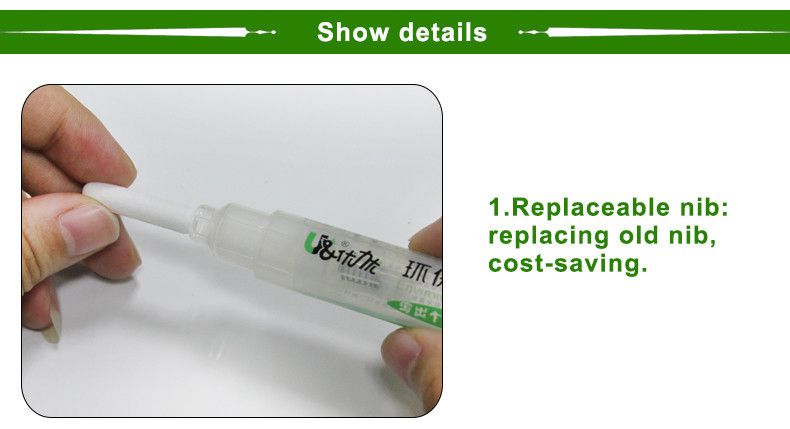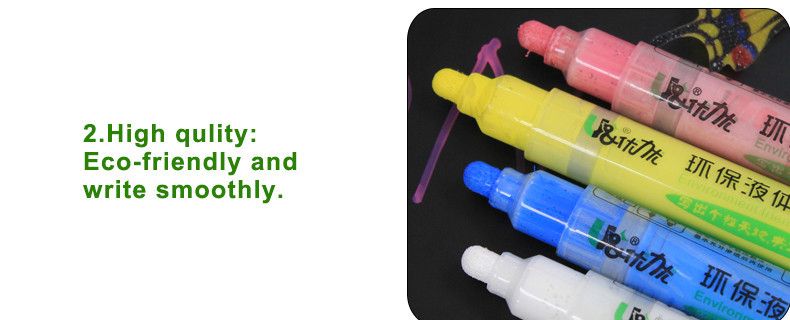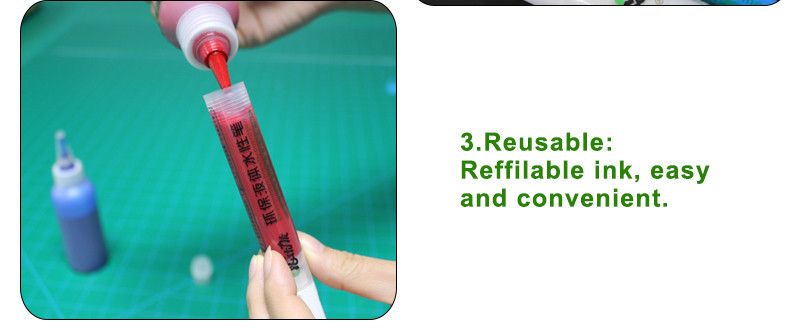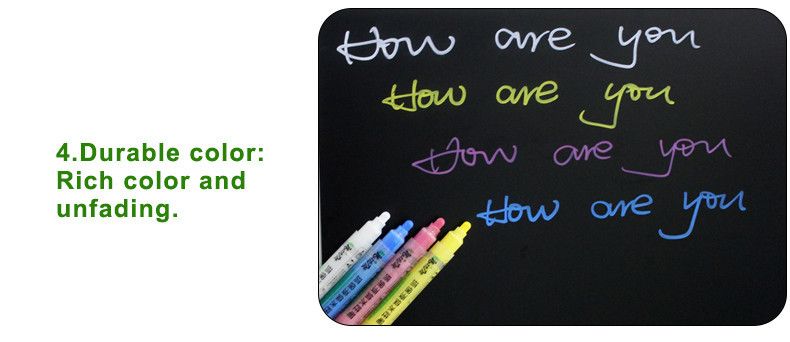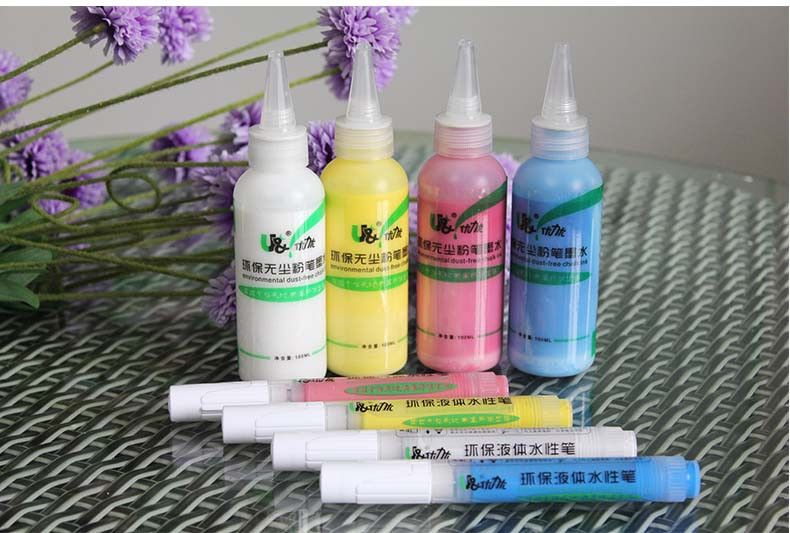 Buyer's Guide:

1. Please confirm color.
2. The price is only for 1 set (pen + ink + nid)
.
3. Please place pen head downward to prevent nib from drying.