dimension: 
50*35cm, A3, or custom size
thickness: 
0.3mm        
material: 
ferrite powder, rubber, PET film           
features: 
magnetic for stick on iron objects directly,
easy to write and clean, portable, durable, flexible
application:
frige message board, to do list, kids drawing 
style:
pls refer to the following optional style or custom.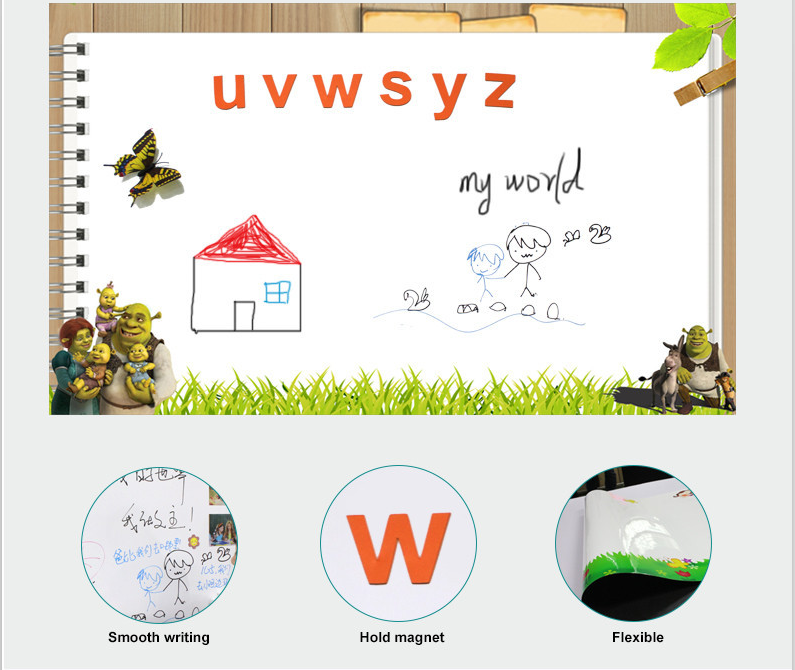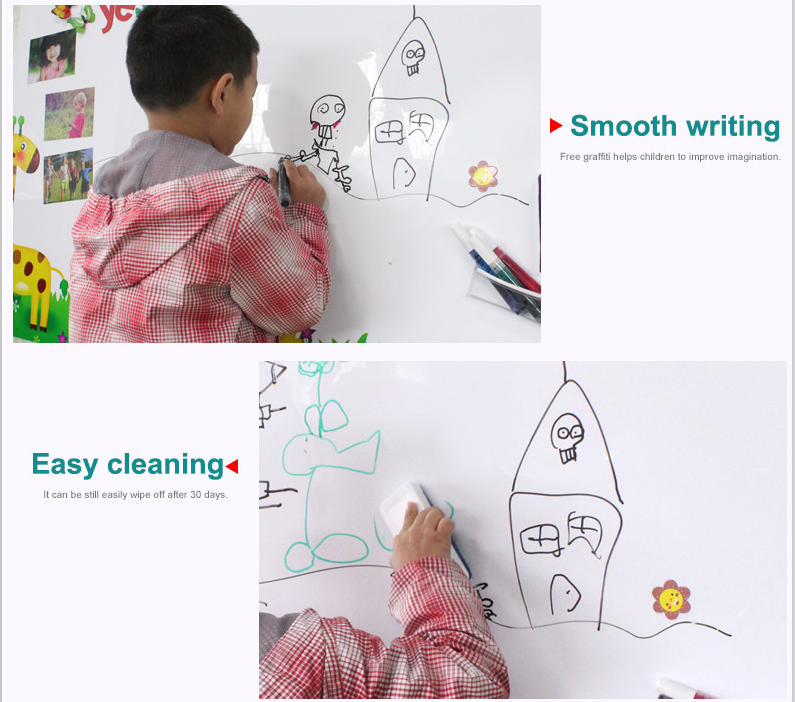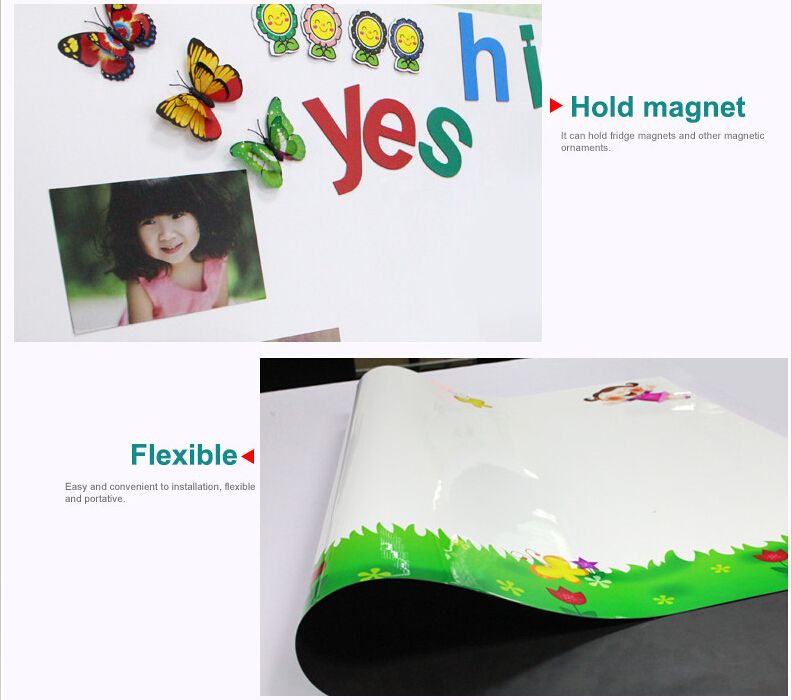 Buyer's Guide:

1. Please confirm the material, magnetic or ferrous.
2. Please provide us the custom size, and the style you prefer.
3.
Please check with seller for customized size and wholesale price.