2015 Popular Sale !QY3-10 Multi function hydraulic Block Making Machine Price
block machine,brick machine,block making machine,brick making machine,block machine price,brick machine price
Machine features
1. Simple structure; small occupying area; stable and reliable function and convenient maintaining; Simple manual operation enables the workers to learn fast; This machine combines many functions into one with low consumption.
2, It is adopting with multi-valves in series, electricity discharging unit and compressing and vibrating organic combing unit to materialize the highest molding and density of the finished products.
3, Auto pallets conveying, pallets feeding and compulsive materials arranging have highly raised up the production efficiency and reduced the working intensity, while simple pallet conveying and feeding units can be installed for production.
4, This machine is combining multi functions into one with material feeding in twice times; Standard block, hollow block, road surface pavers (including colored block), small pathway block can be all materialized by this machine, which is widely used.
Technology Parameter
Main Machine Overall size(L×W×H mm): 3500×1000×2480
Pallet Size ( L×W×H mm):680×535×20
 Molding Periodicity (differs from the different products):15-30 seconds
Machine Power:16KW          
 Machine Weight: ~4t
Molding bricks quantity:Standard block   20pcs/per mold
                                     Eight-hole block 8pcs/per mold
                                     Hollow block     3pcs/per mold



Machines working at customers site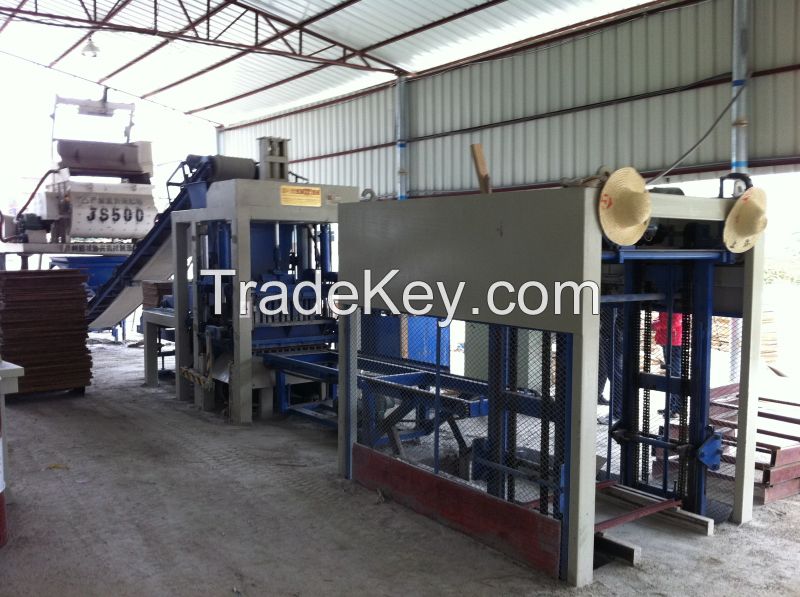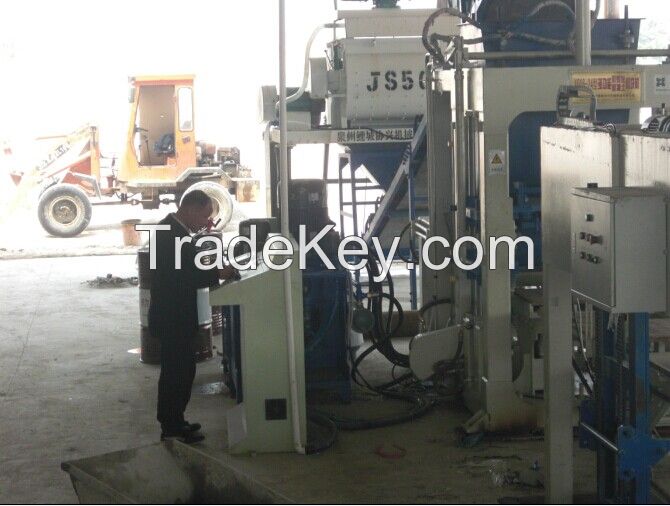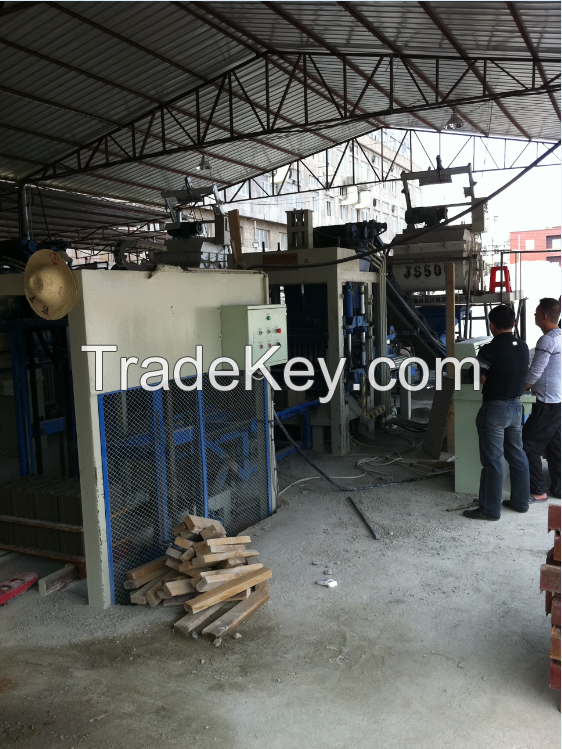 Machines delivery to customer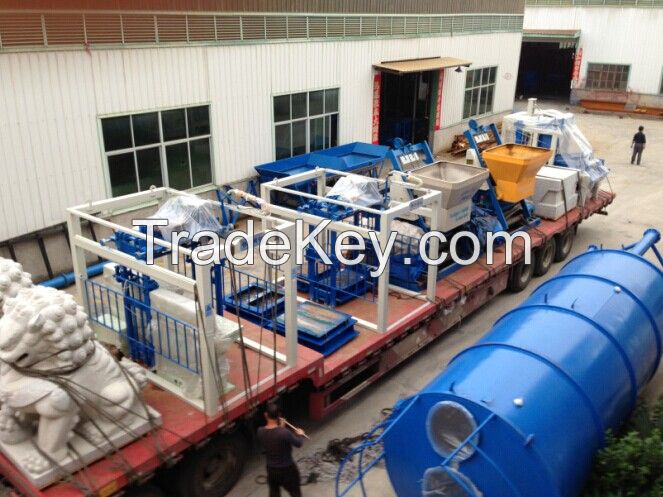 The kinds of blocks we produce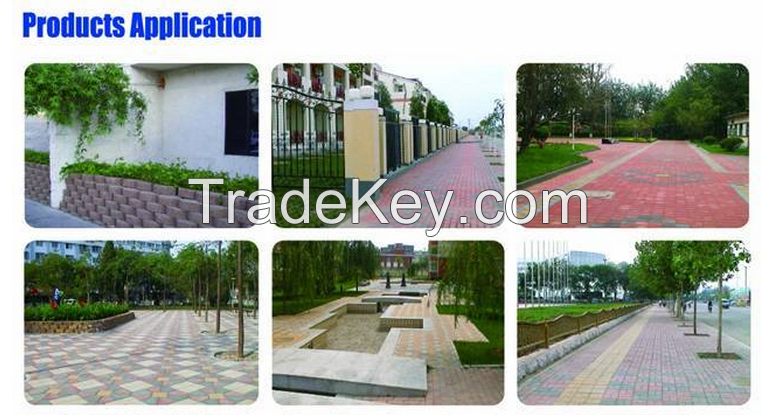 FAQ
1.Can you make brick block mould design for us?
Yes, we have professional team with rich experience of brick block design by CAD software.you only need to tell us brick block size design you want to produce or send us drawing, so that we can customize according to your request.
2.Can you also offer block brick machines for us?
Yes, we can offer semi auto or full automatic of different models of different capacity machines to meet different request of customers.
3.Could your engineer teach and train our worker and stay in our factory for long time?
Yes, we have very large engineer installation team, they can train and teach your worker to operate brick block machine, but you should pay them salary, round tickets and room and dinner and visa charges etc.
4.How about your machine quality, we are worry about the quality?
We are more than 30 years manufacturing experience of different kinds of blocks bricks machines.We strictly manufacture and manage according to IOS9001:2000 System.and can match all the CE standard or more strict standard.our brick machine is running well in more than 30 countries
5.How we visit your factory and what will be the procedure?
Ourcompany located in Quanzhou, FU JIAN province, our nearest airport is JIN JIANG airport, if you take plane, it will need about 1 hours from Guangzhou city, 1.5hours from shanghai and 2 hour from Beijing.We will pick you up from airport as well as the train station.we will take you to see our machine running in our Chinese clients machine cases.Welcome you and your team to visit us at any time!
6.Your machine price is high, is there any discount?
We always provide high quality brick block machines, we are paying more attention to foreign market, as for communication time after sales, also it needs very long time to send new parts.Our brick machines have enough quality standard to make sure the machine can work more than the real warranty period. Our marketing style is quality equal to price, the price will be acceptable for our clients and durable for our machines. Anyhow, when we will negotiate the price with each other during our meeting in factory and try our best to get a good satisfaction.
Why you choose us?  ----  IMPORTANT!!
 1/ PROFESSIONAL EXPERIENCE
2/ RELIABLE QUALITY GUANRANTEED
3/ REASONABLE PRICE BASED ON ITS QUALITY
4/ STABLE PRODUCTION OUTPUT
5/ SPECIAL SERVICE AND IN-TIME SERVICE BEFORE AND AFTER SALES
6/ MATURE TECHNICS UPDATE