Color: yellow, white
Width: 0.6m-3.6m
Length per roll: 30m, 50m, 30yard, 60yard or by customer's request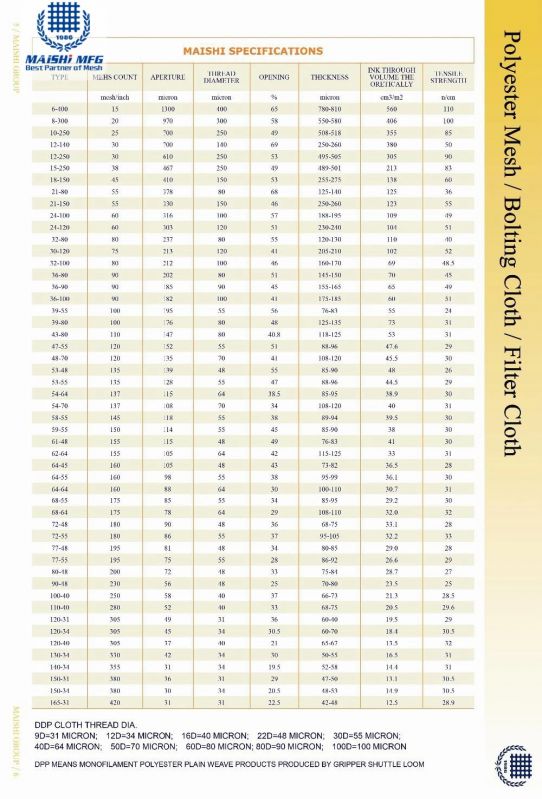 Maishi ensure the quality.
We buy yarn from Jintong, Switzerland and Japan, we inspect the yarn when they unloaded in our factory. (tolerance, tensile strength, physics test etc.).
After that, we put the warp wire on beam, draw the warp wire into heddle and reed. Then our experienced weaver will start weaving according to orders.
Initial survey will be done after weaving. Then start heat setting treatment and physical properties inspection, before we get tentative finished rolls(60-500 meters big rolls).
In the end, well cut the small rolls(20m-50m) according to customer orders after a final inspection.
Quality Control
· Mesh count inppect
· Thickness inspect
· Thread dia & hole inspect
·Elongation test
· Tensile test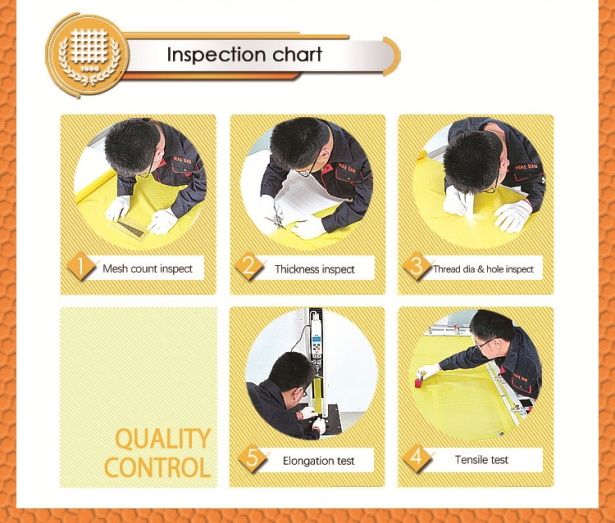 Hebei Maishi Printing Mesh Manufacture Factory is one of the top manufacturers and exporters of screen printing mesh.Our company was connected with production of metal wire mesh since 1986 and monofilament polyester screen printing mesh(bolting cloth) and nylon printing meh since 1995, in China. The machinery( Width 3900mm from Switzerland Sulzer and WJ1300/1600 A, B, D)  and apparatus used in production process fully based on the high computer technology.
· Dedicated and experienced weavers.
· Consistent quality products.
· On-time delivery.
· We have 15 R&D technical staffs,with more than 10 years experience.
· 80% repeat customers.
· Reasonable claim refund system.
Hebei maishi EXCELLENT SERVICE can be provided you as below:
1) Samples sending: We can send you 2m samples freely for each size or at your request.
2) Delivery time: We always have stocks about 200-500m for 150T-31  380 mesh. So, we can delivery the goods within a shor