TREATMENT SOLUTION FOR COVID-19:
BIPAP VENTILATOR AND OXYGEN CONCENTRATOR
Complex Treatment Solution for patients with respiratory insufficiency which can effectively improve blood oxygenation and reduce mortality of patients with 2019-nCoV, is one of the main ways to treat 2019-nCoV.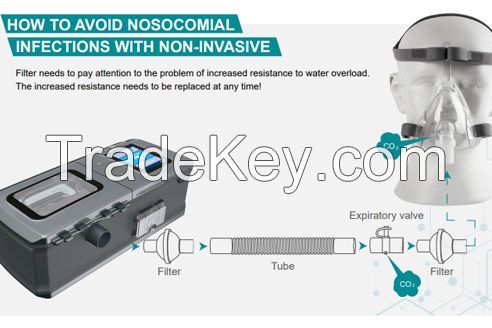 A BPAP machine is a type of ventilator—a medical device that assists with breathing.
These machines extend the benefit of a CPAP machine by adding large breaths on top of stable airway pressure and will help in pushing air into lungs from a mask or nasal cannula connected to the machine.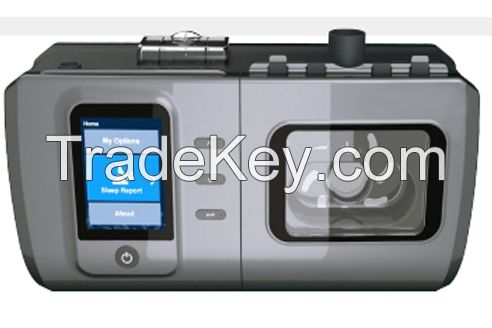 Product is officially recognized at the international level,which is confirmed by the required certification. Ventilators have undergoneall needed testing and we have all test reports required.
At the production stage, ventilator passa thorough quality control check atevery stage.
Seller Product Code:
CPAP, Auto, S, T, ST, APCV
 
Product Standards:
CE, FDA, EEC, MSDS, GMP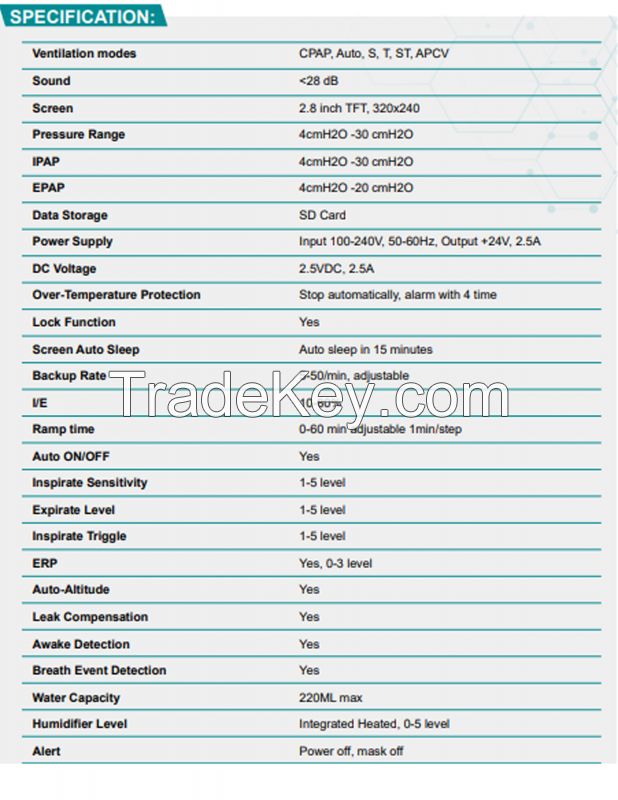 Machine: L28 * W14 * H 9.5cm 
Net weight: 1.6 KG 1 unit
Carton: L38 * W35 * H 16cm 
Gross weight: 3.9 KG 
Volume weight: 4.5 KG