Vertical lift is a new generation of automated storage and retrieval system, which occupies small area and makes full use of vertical space. It uses the tray as storage as cell, On which the material can be sent to the optimized shelf or operator by extractor€™s running along the vertical rail.

The extractor choose the shortest route and send the tray to the operators or the most appropriate shelf product height light curtain, Automatically checking the inventory height. According to the measured data ,The system crossed the optimum position.

The internal weight system monitors the loading of tray to prevent over loading. Safety light curtain provide operator with the maximum personnel safe
Protection. Automatic door reduces noise and assure the high-speed running extractor with the double protection for operator.

Vertical lift is always sealed to be dust-proof, antistatic and avoid unauthorized operation.
The toothed synchronous belts are adopted to lower noise, vibration and abrasion , and guarantee the extractor stopping at the accuracy location.
The rated load for single tray can be up to 1000KG, The Maximum load of vertical lift reaches to 60 Ton.
The height of vertical lift can be up to meters, which save large of space.
The modularization design can increase and reduce the vertical lift height according to the various workshops.



CBM about 24~28CBM
Weight about 3T~5T
The specification see picture.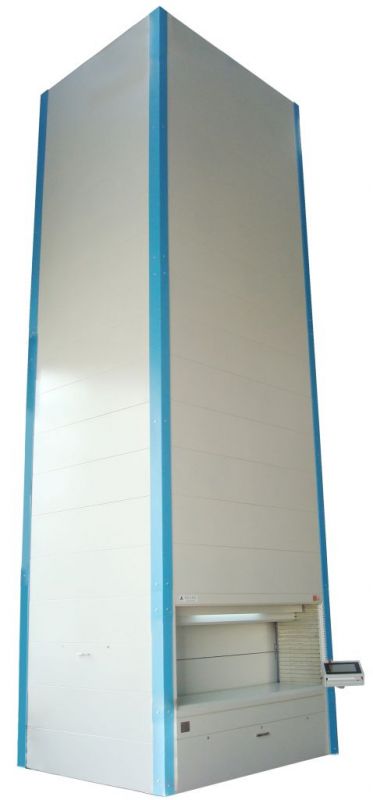 Note:Above price only for reference,Different configuration will has different price!!!!! If you need it Pls contact with us.
All products can be customized if you need more than 1 set, Please send E-mail to us directly.We could give more discount to you.