MSKI
is a new conceptual leisure product which ha
s two sepatate kickboard
which works like an inline skating propelling one foot after another to move forward. 
Much like skiing downhill, a user can experience a speed like no other and on flatland it provides the user with leg and thigh workout which provides overall body exercise that gives a true meaning of a multi-leports product.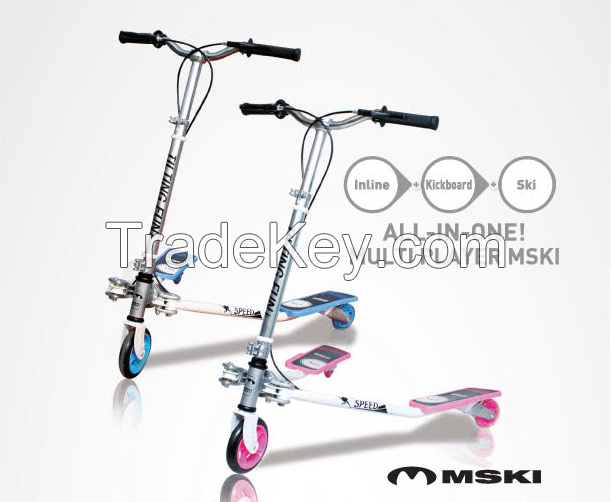 MSKI
was founded back in year 2006 with a goal of achieving a
leisure product
for all ages.
With professional design team, MSKI had dedicated all efforts to produce a unique product
combining ski and inline-skateboard
into one.
For 3 years MSKI has invested in this design and finally have launched
MSKI M1 model
in year 2009. Since then, MSKI has been selling very well in Asian market and now are expanding its market to Europe and Americas. All MSKI products are patented and self produced. 
With high technical specfication and support, it is a right product to choose for yourself and your family.