AES-RMJ88( Thermage Skin Treatment Machine):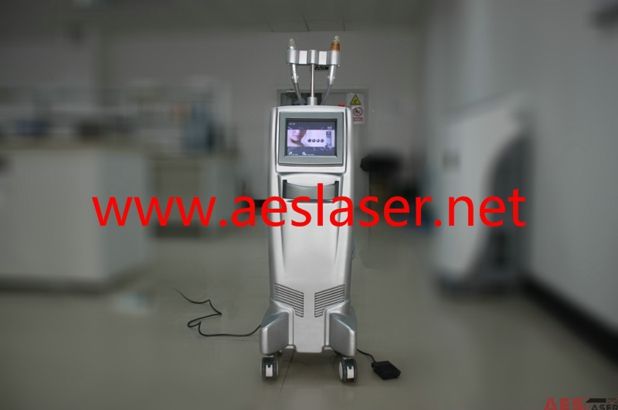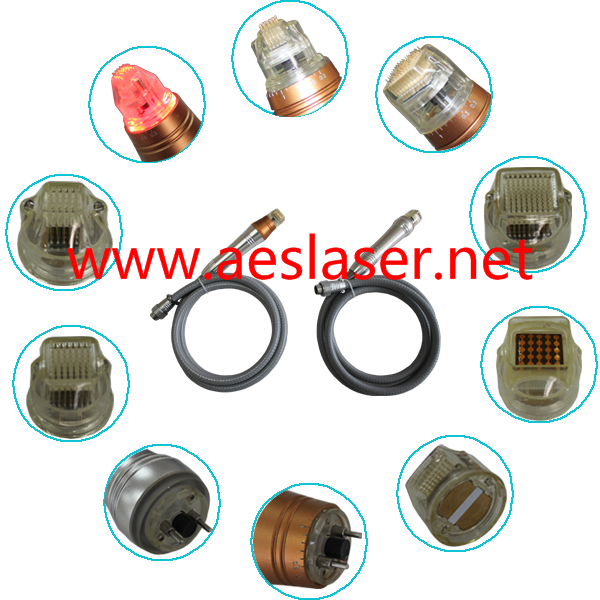 Principle ofthermagic skin tightening:

AES-RMJ88 is a 3 in 1 fractional RF system which has two treatment modalities, MFR , SFR and cold&heat handpiece , in one platform. The INFINI's technology was created with both physician use and patient care in mind so you can have easy procedures and effective outcomes for your practice. Fractional RF is the emerging technology to treat anyone with a desire to bring out the best in their skin.

What about clients· feeling after operated AESLASER?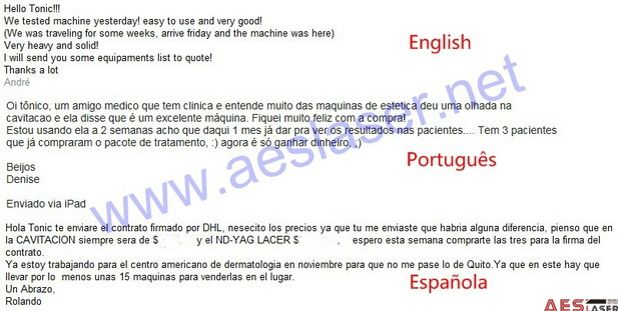 (1)Microneedle Fractional Radiofrequency,
The MFR (Microneedle Fractional Radiofrequency) handpiece creates precise and controllable coagulation zones deep within the dermis; with 3-dimensional delivery of energy, maximizes skin volumization, provides dramatic skin tightening and skin rejuvenation, and offers a more comfortable procedure thanks to our flow needling technology. Depth control allows for customized treatments for delicate areas, such as the forehead and check bones and can deliver multiple passes. The microneedles deliver the RF energy precisely, so there is virtualy no thermal damage to the epidermis, as a result MFR effectively lowers the risk of PIH in dark skin types.
(2)Superficial Fractional Radiofrequency,
The SFR (Superficial Fractional Radiofrequency) handpiece provides minimally invasive delivery of RF energy to the epidermis and dermis with its'unique dual channel delivery system. The first channel delivers a deeper zone of controlled thermal effect, while the second channel provides micro ablation of the upper layers of the epidermis and mild coagulation. Working in combination, the two distinctive channels result in luminous skin, controlled tightening and scar revision.
(3)Cooling therapy and heat therapy,
Cooling therapy, If the cool therapy use before MRF OR SRF, can make the skin at a low temperature paralysis state,which can effectively reduce the stinging sensation,if the cool therapy use after MRF &SRF,It will sothing the skin and reduce sweling.
 
Heat therapy, The heat therapy can be used befor MRF &SRF for facial lymphatic drainage.
Advantage:
1.non-surgical,non-invasive prodedure.
2.no general anesthesia required.
3.no down time allows return to usual activities without delay.
4.gradual improvement in appearance rather than sudden change.
5.conservative improvement,which appears natural and not "overstretched".
6.option for additional treatment for further improvement if desired,but generally only one treatment can last for up to two years.
7. Beautiful and handy design,light weight,may save much shipping cost
8.disposable needles,very healthy.Preventing cross-infection
9.There is a USB interface behind the machine,it is convenient to update technology by yourself
10.relatively short treatment time of one to three hours.
11.costs are much less than comparative surgical procedures for similar benefit.
 

Effective RF delivery through 2 handpieces: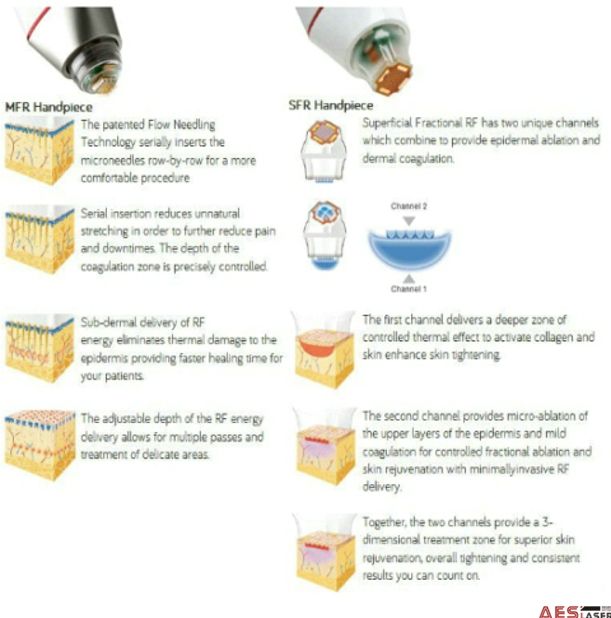 Treatment Scope:

Skin tightening/eye lifting/wrinkle removal.

Stretch marks/acne removal.
Scar removal/pigmenation removal.
Pore Reduction and keratosis/hyperpigmentation.

 

Parameter of AES-RMJ88:
| | |
| --- | --- |
| RF frequency: | 10MHZ |
| Total energy: | 80W |
| Treatment programme: | M1 M2 M3 M4 |
| Screen size: | 8 inch LCD touch screen |
| Dimension: | 440mm*460mm*1600mm |
| Net weight: | 50 KG |