Most of the statistics agree that by age 35, about 40 percent of men have noticeable hair loss, and they begin seeking options to address it.  in Passed 10 years, we meet with many men who do not want to go the route of hair transplants or surgical hair replacement.  They want an option that provides a workable solution without surgery, and we have many options from which to choose.
 
One of the best options for hair loss is a hair system that is crafted with skill by our  hair restoration specialists.  Is a hair system the same as a hairpiece?  The answer is no.   A hair system and a hairpiece are two completely different things.
 
A toupee or a hairpiece conjures up all manner of images.  Badly fitting toupees on older men have been the brunt of much humorous commentary.   Hairpieces are often mass-produced, factory made wigs that are uncomfortable to wear and that certainly fool no one.    The hair used is often sub-quality human hair or synthetic hair that does not provide natural looking results.  
 
A hair system, on the other hand,  is a top of the line option for anyone who is experiencing balding areas, thinning hair, or large degrees of hair loss.   Unlike a typical hairpiece, a hair system is created just for you.   It begins with a super thin breathable base that is custom fitted for a lightweight, barely perceptible feel on your head.  Our designers artfully choose from the highest quality natural human hair in order to create results that looks just like your natural hair.    With a vast selection of colors, textures, wave patterns, thicknesses, and lengths of hair, we can customize a hair system that precisely matches your vision!  The hair that you have lost can be restored.   Our hair systems provide undetectable, natural, and very believable results.  You can comb your hair away from your face, part it however you like, and it will look as though the hairs are growing right out of your head.   Best of all, with a hair system, you are not limited in your activities.  You can live life to the fullest without fear of losing your hair in a windstorm.  Our systems are designed to withstand exercise, running, sports, work activities and more.

we accept custom order and stock order . 
if you need custom service, pls leave msg to us  for a talk. 

if you hope to choose a stock size, we can offer 6 x 8" 7"x 9" 8x10"
base materials :  lace  , mono  ,pu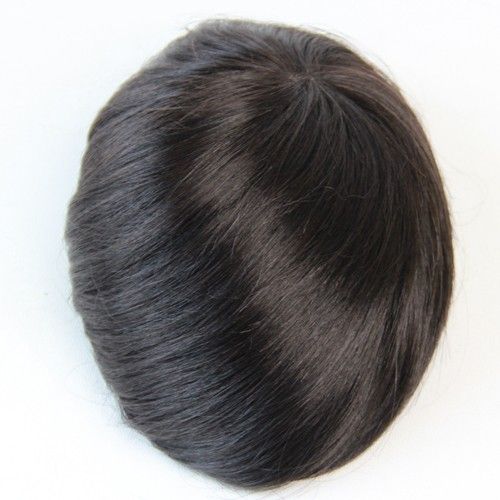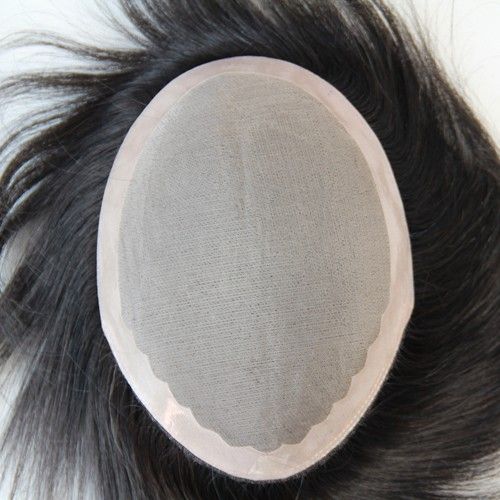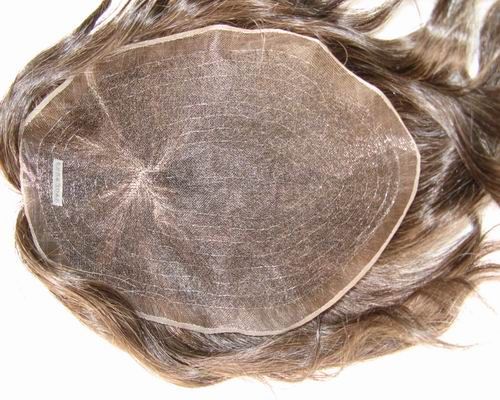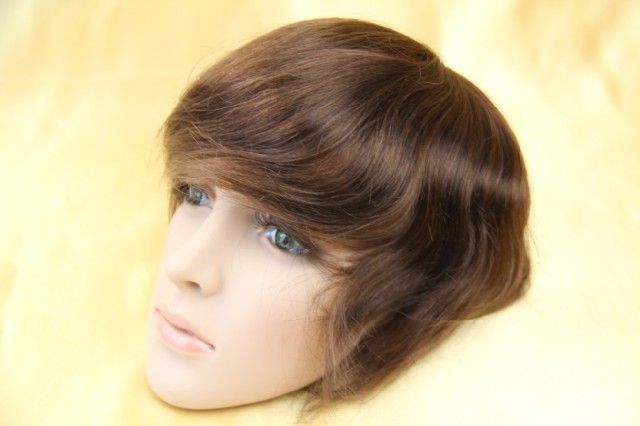 lead time   stock size  ready to ship
           custom order   25days 
delivery : ups dhl or fedex  
color : color  1 1b 2 4  in stock      
custom order : match color service    according to picture or color sample