Toys Robot ,Educational toys, Interactive robot toys, Robot kits toys. Intelligent robot toys,Robotic toys, Songs toys, Imitation toy, Talking Robots toys, Talent Robot toy 
iRoom Robot, Name Idols, which is a baby beloved toy, an intelligent kids teaching machine and good gift.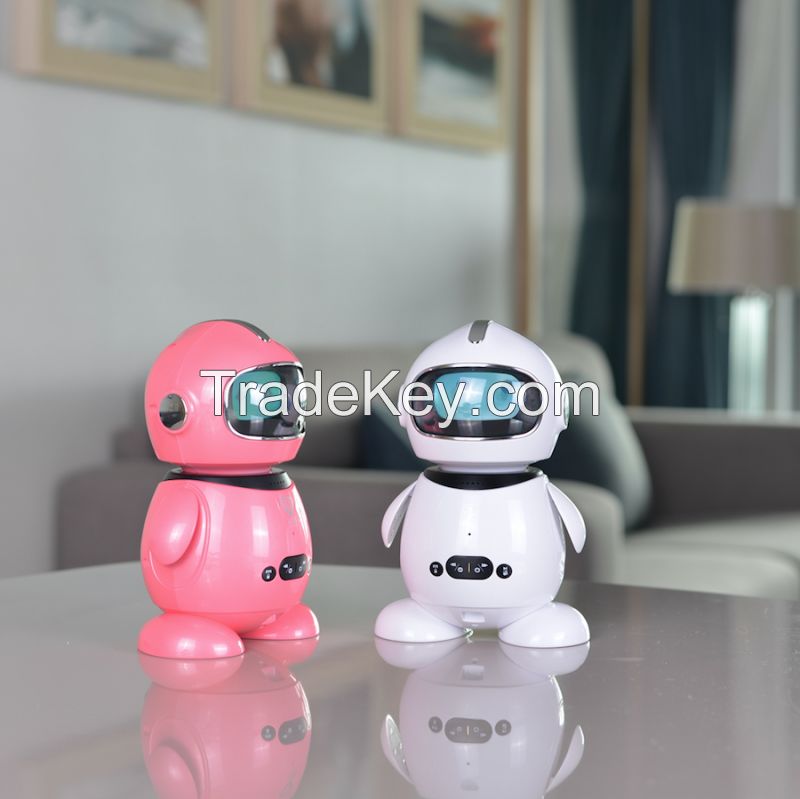 Product guidelines 
Lovely 
Cute look & feel and kids are eager to play with every day. 
Connection 
• Use ultrasonic connection between Idol and application, or among Idols, lets interact. 
More real 
• Idol try to perform as a real pet, its eyes can change from white to blue, green, yellow and purple when it grown up. 
Touch sense 
• Idol has a really good tactility with high sensitivity G sensors and temperature sensors, react so fast and correct 
Long battery life 
• play music in medium volume for 6 hours without any problem 
Functions
01. Children Stories / Songs 
Idol can play various of stories, songs with high quality voice. Its very a good mate to companion us to enjoy the leisure time home, even for kids bedtime. 
02. Imitation.
Idol can imitate ours word in very clear and funny tones, no matter what language we used. 
03. Talking
Idol is a good mate for kids, kids can talk with them. Little baby may learn language from it. Have fun. 
04. Body Touch
We can touch Idol's head, belly and shoulders, it will react with a various of funny ways. Tips: Touch the head of Idol, it will keep quiet immediately. 
05. Find Friends
Putting two Idols together, they can talk, dance and sing. Good friends. 
06. Application & Connecting Idol with APP.
With Idolapplication, we can play a lot of games with Idol, such as feeding, hearing, and learning. 
Support Android 4.4 & above and IOS 7.0 & above 
07. Other functions
Grow up 
The more activity we did with Idol, Idol's eyes will change from white to blue, green ,yellow and purple. It means Idol is growing. 
More subjects to learn
There are a lot subjects to learn, including Math, English, Logics, and Cognition. Lets find more on the APP. 
Be a voice box 
Download stories or music to the device, Idol can play as a voice box. 
Play stories and songs 
We can use APP to control Idol to play the songs also.

Samples fee: USD 47.5