Product Description
Industrial Uses of Salt
A variety of materials, each of which is used in the production of many products, are produced by different treatments, or processing, of rock salt or salt brine. Following are a few of the most important:
LIQUID SODIUM - in more recent years, used as the coolant, or heat exchanger, an essential element in the nuclear process.
METALLIC SODIUM - used in making brass and bronze; sodium cyanide, in turn, used in making case-hardened steel and fumigating materials, in indigo and other synthetic dyes.
CHLORINE - used primarily in producing polymers that are used in manufacture of plastics, synthetic fibers and synthetic rubber; also used in crude oil refining, for making pesticides; in household bleach, water treatment and sewage treatment.
CAUSTIC SODA - an element used in making glass, rayon, polyester and other synthetic fibers, plastics, soaps and detergents.
SODIUM SULFATE - used extensively in the manufacture of pulp and paper, dyes and ceramic glazes.
SODIUM CARBONATE - used in manufacture of glass, pulp and paper, and rayon.
HYDROCHLORIC ACID - used in making synthetic rubber and in cleaning gas and oil wells.
SODIUM BICARBONATE - used in textile manufacturing, processing leather, making glass and neutralizing acids.
SODIUM NITRATE - an ingredient in fertilizers and explosives.
Other Industries
Salt is used to fix and standardise dye batches in the textile industry; it is used in metal processing and secondary aluminium making, to remove impurities; rubber manufacturers use salt to separate rubber from latex; salt is used as a filler and grinding agent in pigment and dry-detergent processes; ceramics manufacturers use salt for vitrifying the surface of heated clays; soap makers separate soap from water and glycerol with salt; oil and gas drillers use salt in well drilling muds to inhibit fermentation, increase density and to stabilize drilling in rock salt formations; hide processors and leather tanners use salt to cure, preserve and tan hides; and there are more.
Water Softener
Water is considered hard when it contains calcium and magnesium (hardness ions). Hard water requires more soap and detergent for laundering, cleaning and bathing because suds do not form as well in hard water. The reaction between soap and hard water results in a greasy, curd-like deposit which makes fabrics feel harsh and leaves water spots on dishes and utensils. Mineral scale builds up in hot water appliances and industrial boilers, reducing energy efficiency and shortening appliance and equipment life. Water is conditioned or softened by removing the calcium and magnesium ions from hard water and replacing them with "soft" sodium ions. Water softeners use cation exchange resin to exchange sodium for calcium and magnesium. As supply water flows through the resin bed, the exchange takes place and the water becomes soft. Water softener cation exchange resins are regenerated with a 10% salt brine solution made by dissolving water softener salt.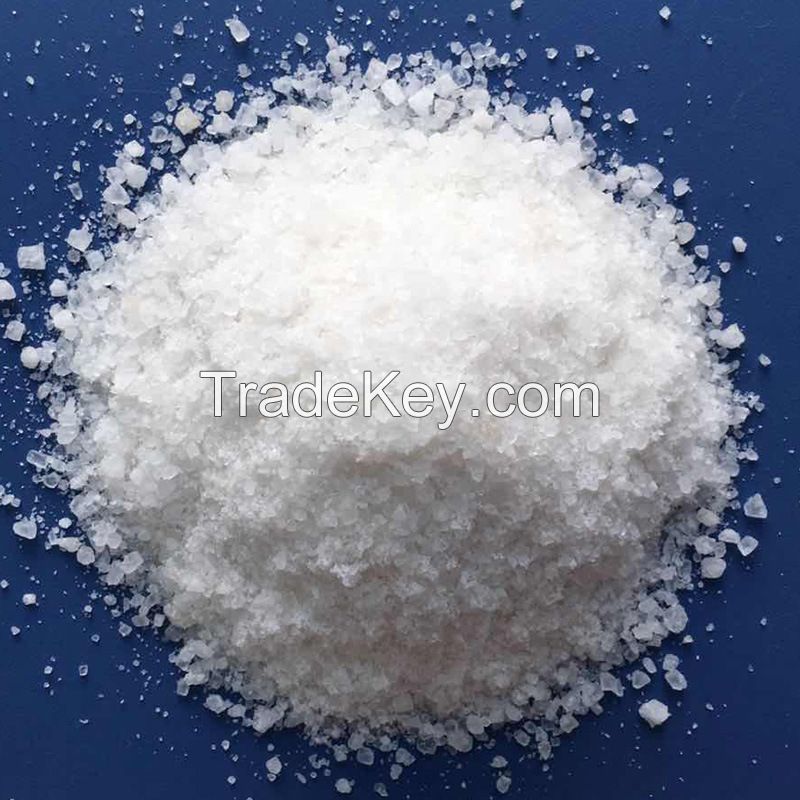 Country:

Malaysia

Model No:

-

FOB Price:

120 ~ 200 / Ton

(Negotiable)

Get Latest Price

Place of Origin:

USA

Price for Minimum Order:

120 per Ton

Minimum Order Quantity:

1 Ton

Packaging Detail:

As buyers requirements

Delivery Time:

7 to 10 Days

Supplying Ability:

500 Ton per Week

Payment Type:

T/T, L/C, D/A, D/P, Western Union, Money Gram, PayPal

Product Group :

-