Hallux Magic Insole
· Health-care wearable product complete with an ergonomic design and a kinematic mechanism plan.
· When bearing the weight at the Hallux Magic Point, the air is shifted to the foot arch to support the body, and feet stability is eventually strengthened.
· Impulse alleviation and fatigue prevention effect enhanced as stepping on the insoles naturally enables the feet to do internal muscle exercises that push down and pull on the Hallux point
· Air cushion which is built into Hallux Magic Insole induces the feet to step on the ground well
· Optimization of foot pressure distribution through efficient weight dispersion
· Comfortable and wearable insoles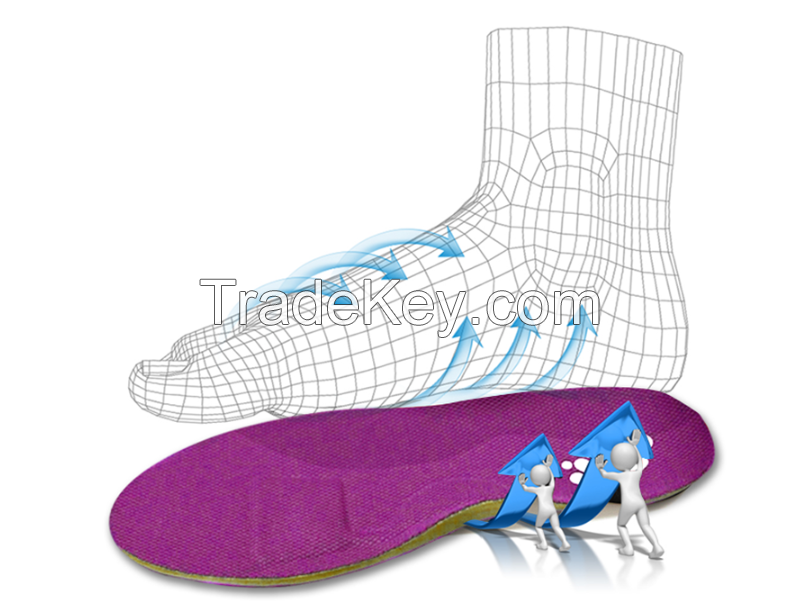 Hallux Magic Point
Foot's first ray that is structured in a row between a big toe and heel is the important factor of dynamic kinematic mechanism in foot movement.
If the foot structure composed of the foot's first ray exercises its strength as a stable line, the stability of the foot supporting the body and the ankles is immediately improved. Furthermore, it is an important body alignment structure in keeping stable maintenance of physical position and regulating dynamic and adjustable movements by stimulating the balance ability of the human body according to the chain effect of strength.
· Hallux magic point with the air-cushioned structure provides comfort
· It improves Kinematic performance by stimulating the comprehensive ability of the body sensory movement.
· Its design usability is optimized to be suitably used for various kinds of shoes.
Arch Protection
Hallux Magic Functional Insol chages the foot arch to the right position which can minimize the risk of injury.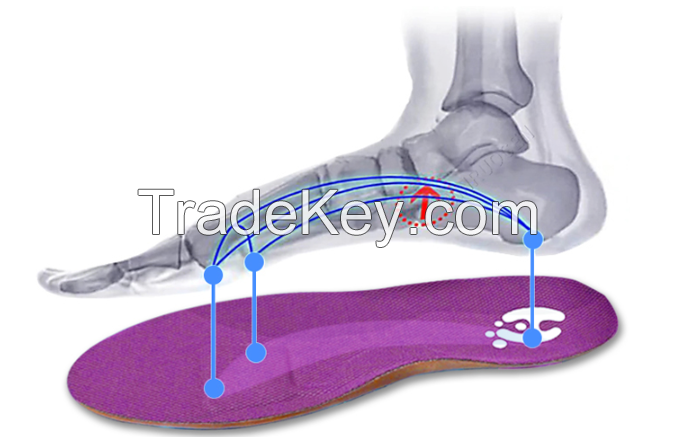 Hallux Magic Design
· Ergonomic Design / Kinematic Mechanism Plan
· Hallux point is an air-cushioned structure optimized for feet
· The structure of the Hallux point(4~6mm) induces proper sense of feet
· Stimulating the integration ability of the body sensory-movement
· Improvement of kinematic performance
Experience the soft cushion for yourself!
Air Cushion
Using low hardness rebound cell materials
Highly Elastic
Providing easy walking with the high elasticity of rebound cell
Arch Support
Improving the stability of foot with air-cushioned air flow
Eco-friendly manufacture
Do not use hazardous materials like glue etc.
Size Guide