High Pressure car washer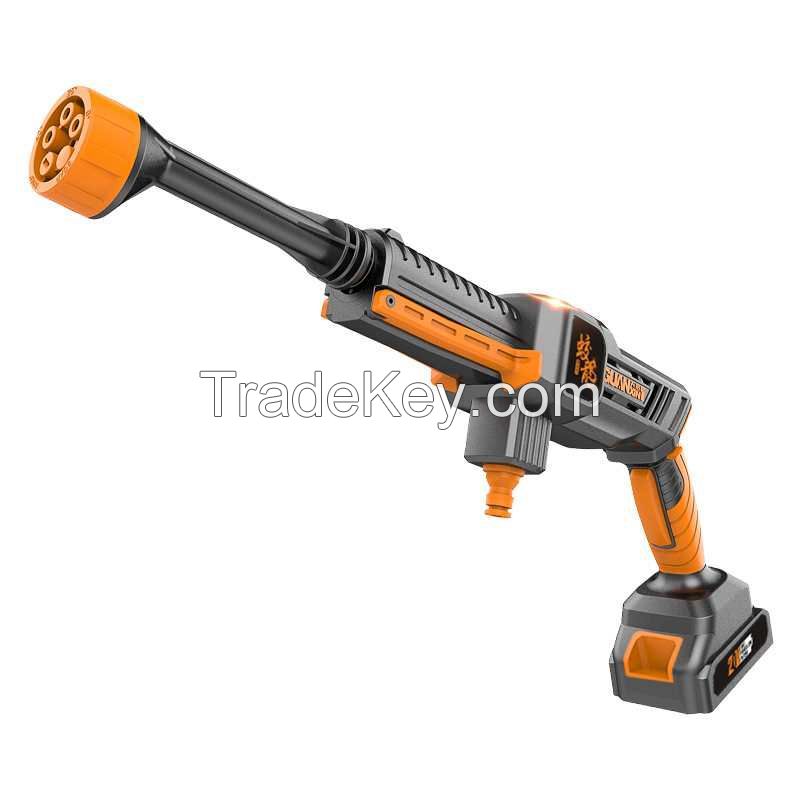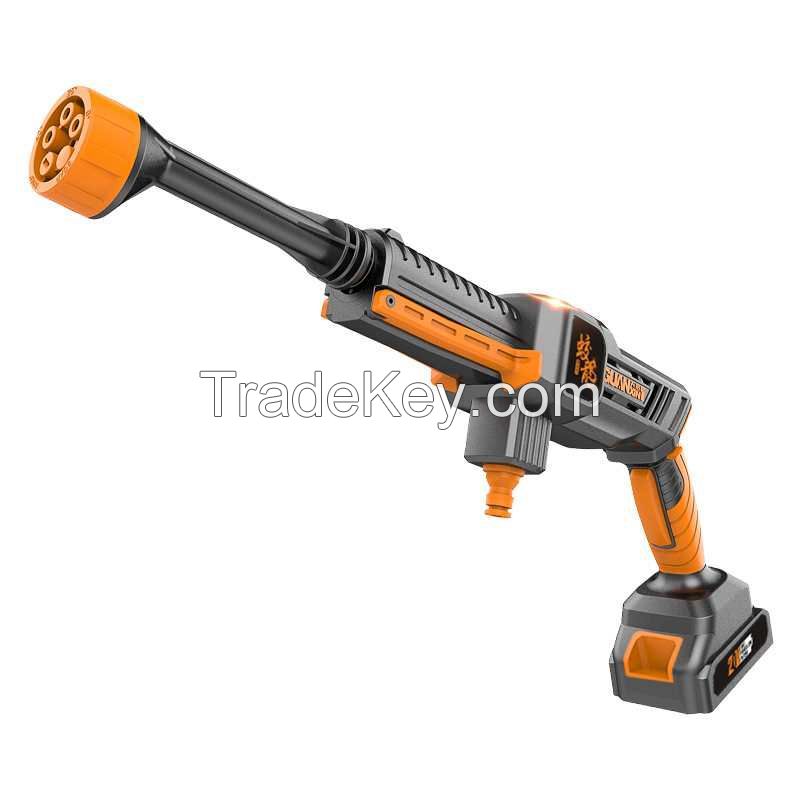 Continuous shooting, high-end 15 minutes, low-end 23 minutes
Suitable for cleaning in various environments, one machine with multiple functions to meet various scenarios. Portable disassembly and assembly, free storage in the trunk, plug and play. Large-capacity lithium battery, bid farewell to the trouble of dragging the line. Safe and durable, strong power, long battery life and car washing.
1.Wireless portable design.
2.Flush the car anytime, anywhere.
3.Multi-function nozzle 5 cleaning modes to meet various cleaning scenarios
The multi-function nozzle has a total of 5 modes, which can be freely selected according to the use scene: 0 degree mode to accurately wash the tent, 15 degree mode to wash the grill, 25 degree mode to rinse the bicycle, 40 degree mode to water the garden, and shower mode to bathe the pet. 
Flush your car anytime, anywhere
In view of the shortcomings of the traditional cleaning machine, Jimmy's engineers have been painstakingly researching and developing, and will continue to be more functional and smaller in size, such as in a handheld mainframe. Colleagues use five 2500mAh power lithium batteries to power. Please contact the power cord. The 1800's lightweight body makes it easy to store and flush your car anytime, anywhere.
Cleaning 3 steps, rejuvenating car
Step 1: Use a steplessly adjusted long shot to wash away stubborn stains.
In order to make the water drops can be sprayed farther, our engineers designed long shots. With it, it is unstoppable to wash away from a distance. The long shot is directly sprayed into the fan-shaped stepless adjustment, the wheel is precise and direct spray, reducing waste, and the door fan-shaped flushing efficiency is higher.
Step 2: Freely adjust the amount of foam using the foam generator
Using advanced foam generation technology, the detergent transforms into a large amount of fine foam at the moment of passing the high pressure water stream. And it is not restricted by detergents, it does not hurt the car wash liquid of car paint, and the dissolved powder can foam quickly. Foam volume adjustment function, the whole vehicle washing can quickly cover large flow, and partially wash small areas with precise wrapping to reduce waste.
Professional car detergent recommendations: 1:100 concentrate, different detergent brands are different.
Step 3: Use multi-function nozzles, fan blade cleaning to protect the paint
Use the fan mode to flush the body foam, large area and large flow. The atomized water droplets sprayed on the body, wrapped in the washing foam, flowed quickly, and the car was completely renewed.