Essential workers across the country rely on our gear for the performance, quality, and comfort they need to get through the day. Nitrile gloves have a longer shelf-life than latex, but offer the same fit and comfort. Our products offer a combination of quality and price that you wont find with other budget or big box suppliers.
POWDER-FREE AND EXAM-GRADE
All of our nitrile gloves offer exam-grade protection and are 510-K certified. Plus, with powder-free material, you and your patients and clients wont need to worry about irritating skin allergies. And with 100 disposable nitrile gloves per box, they can carry you through even your busiest stretch at work. 
We stock our nitrile gloves in sizes small, medium, large, and extra large (XL), and in four colors that can suit a spectrum of needs. 
DISPOSABLE NITRILE GLOVES FOR ANY SETTING
Essential workers are on the front lines every single day performing work duties that support the health and care of whole communities. They need sanitary protection they can count on. Our gear is trusted by a variety of essential worker industries, including: 
Healthcare/Medical/surgical services

Janitorial

Food service, prep, & cooking

Industrial

High-risk environments

Laboratories

Mechanics

Schools

Animal care

And more!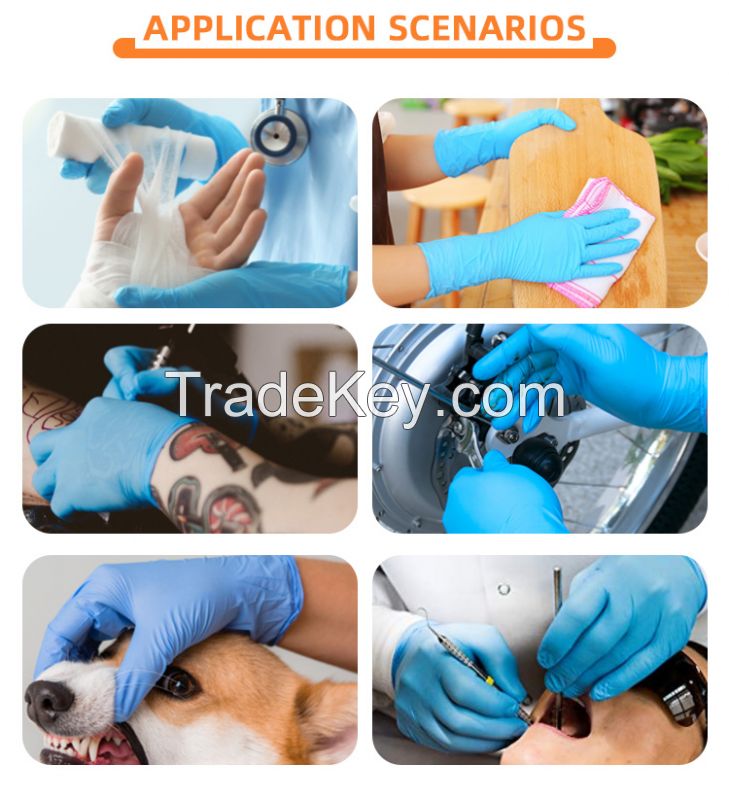 NITRILE