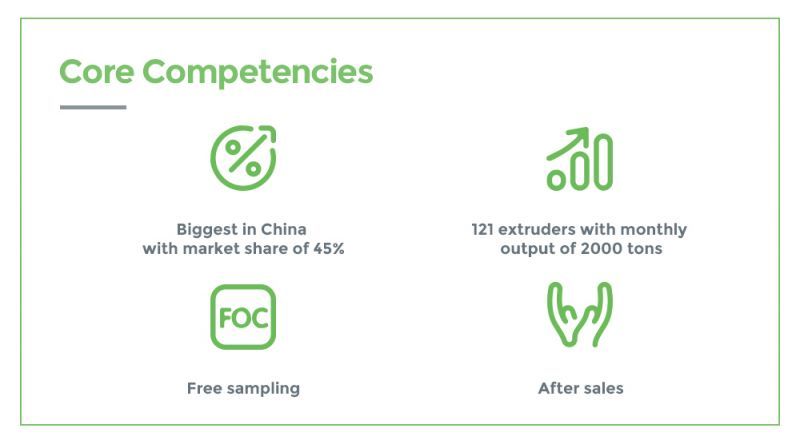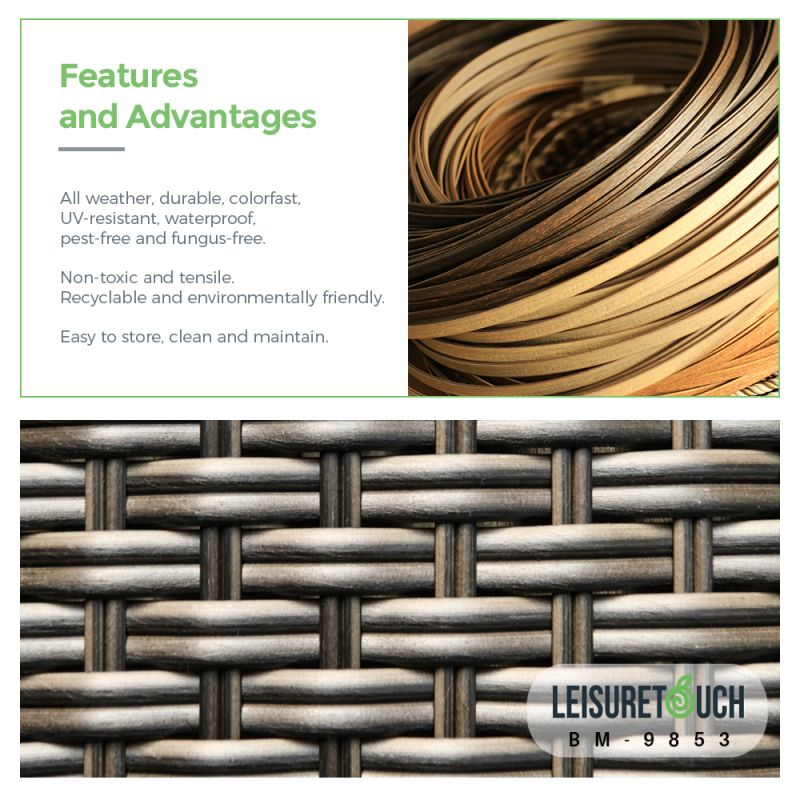 Specifications
Shape

Flat

Material 

 

100% HDPE

Dimension 

13*1.5mm

Color

Mixed colors or customized.

Package

Bulk bag

Warranty

*Normally 2 years.
*3 or 5 years is also available.

Customizations

*Sizes: width, thickness and diameter.




*Texture,shape and density.




*Glossiness and finish color.




*Packing.

 

Tolerances


 

*Thickness: ±0.1mm




*Width: ±0.2mm




*Diameter: ±0.1mm




*Gram: 7-9g/m

Passed Tests 

ROHS, High&Low Temperature/Humidity/UV Exposure/Color Variation




Xenon Accelerated Aging Test/Elongation/Tensile/StrengthLoading Capacity/Salt Test. 
 Weight&Length Conversion
 

Shape

Size(mm)

Weight(g/m)

m/kg

kg/1

㎡

rattan

 Flat

8*1.3       

8

125

1.7

20*1.2

21

48

2

Half Moon

7*3.0

10

100

2.1

12*3.8

28

36

2.4

15*4.0

25

40

2.1

Round

Dia3.0

6

167

2.7

Dia8.0

30

33

3.4

Dia10.0

50

20

4.1

Sea Grass

25*0.9

11

91

1.1

22*0.8

6

167

1

Dia5.0

7

143

3.1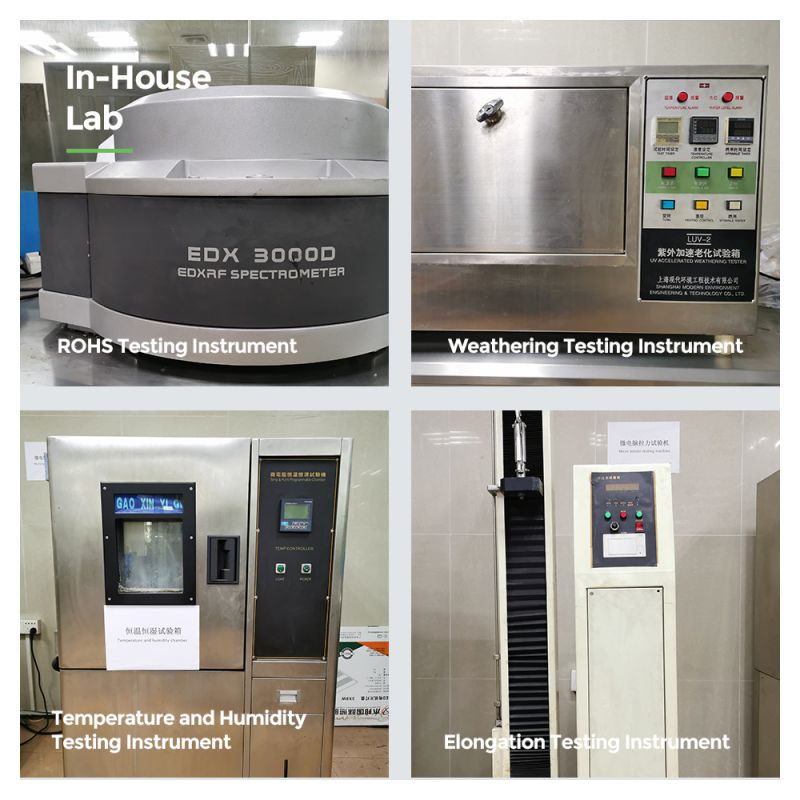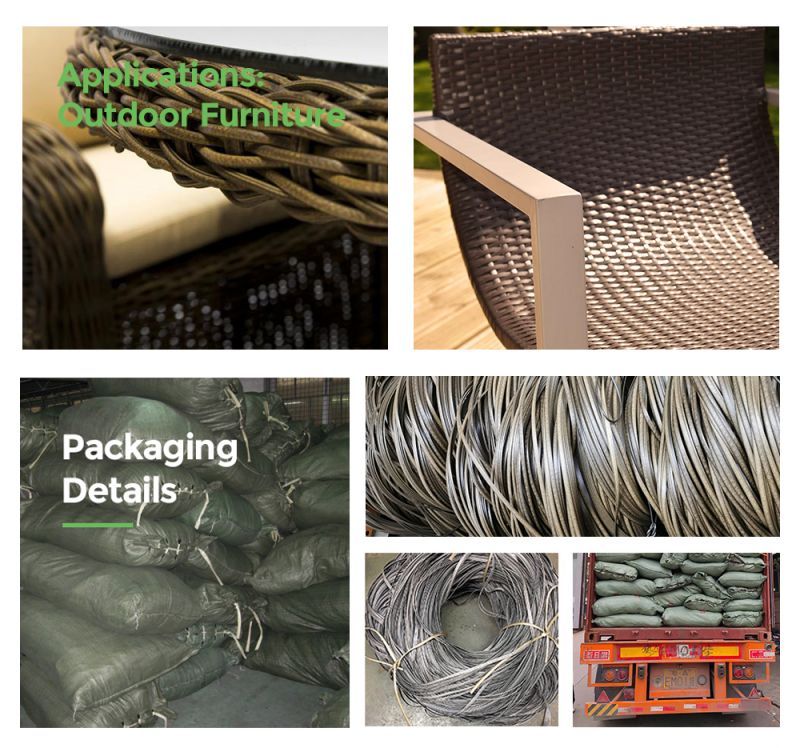 About Ordering:
 
  Q1 :Can I make a trial order?
  A:Yes, sure. A trial order starts from 200kg/model or you can simply pick
  some in-production models at 50kg/model.

  Q2 :Can you make prototype as per my samples or requirements?
  A:With a professional and sophisticated R&D team, we initiate new designs every quarter,
  which enables us to prototype your samples effectively and efficiently with a minimum similarity of 95%.


 About Usage and Applications:
 
  Q1 :How many meters does 1kg rattan have?
  A:It depends on rattan sizes and shapes. Take flat rattan of 8*1.3mm for example,
  1kg is about 120 meters. For more metric conversion, please inquire our sales  people accordingly.

  Q2 : What are the differences between PE rattan and natural rattan?
  A:PE rattan is made of HDPE with outstanding weathering performance while natural rattan is not able to
  withstand outdoor challenges from weather, let alone the problems of insects, mold and being worn out easily.

 About Shipping:
 
  Q1:I don't have a shipping agent. Can you help me?
  A:Don't worry. With 10 years in export business, we are very experienced with international logistics
  and we can offer you FOB terms or CIF terms to make you worry-free from shipping arrangements. However, it will be ideal
  if you can have someone as your import agent to clear the Customs in your country.

  Q2 :How many tons fill up a container?
  A:Talking about normal models except for sea grass, big round and big flat rattans,  we can load about 10 tons for a
  20GP container and 24 tons for a 40HQ container.
 
 
  About Training and Agent Recruitment:
 
  Q1 :Could you help me with the furniture weaving?
  A:Yes, we do offer weaving training service to those who want to set up their rattan furniture factories.

  Q2 .:Can I become your exclusive agent? How many containers do I need to order before being the agent?
  A :Yes, we are constantly developing strategic partners. The exclusive agents will be entitled with a variety of priorities
  premiums and supports. You are most welcome to contact our sales executives for greater details.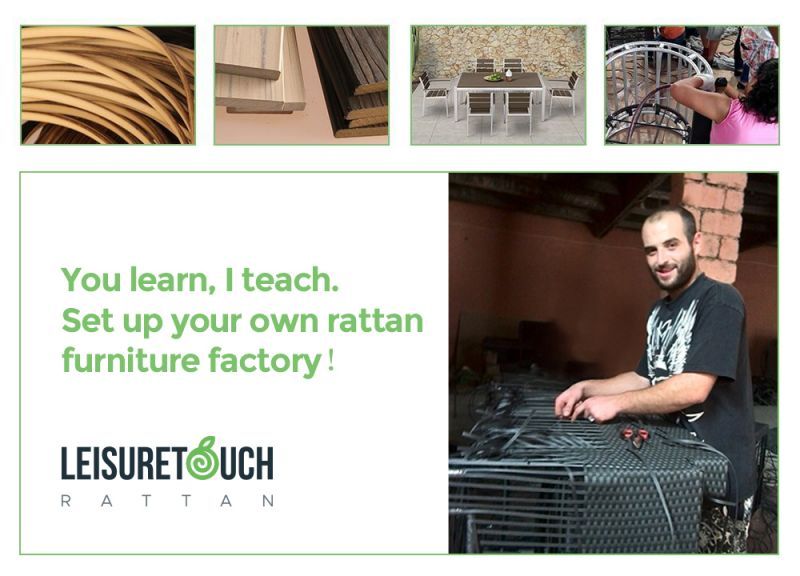 Kind Reminder:               
 
  
All captioned sizes, tolerances, shapes, images and information in this listing are indicatively only.
In case of any inconsistency between listing and actual, the latter shall govern.