APPETIZING, RAW, UNFILTERED, PURE HONEY
We offer the finest raw honey from Russia.
Every drop of our honey is pure, unfiltered, local and simply golden.
We offer Amazing taste and Beautiful package.



HIGH QUALITY HONEY
We have all the documents that guarantee the quality of the product.

 ALL-NATURAL
We delicately process and produce all-natural, pure honey straight from the hive. Excellent in taste and rich in vitamins and minerals, our honey is naturally wholesome and delicious.





PURE HONEY
Our honey is gently filtered to preserve the great, savory taste. Unique from other brands on the market, our honey is never blended or mixed with off-shore honey. We offer PURE honey with a great variety of types & tastes.
 
Our bees make our honey from pure and healthy plants, grown where quality and flavor are supreme.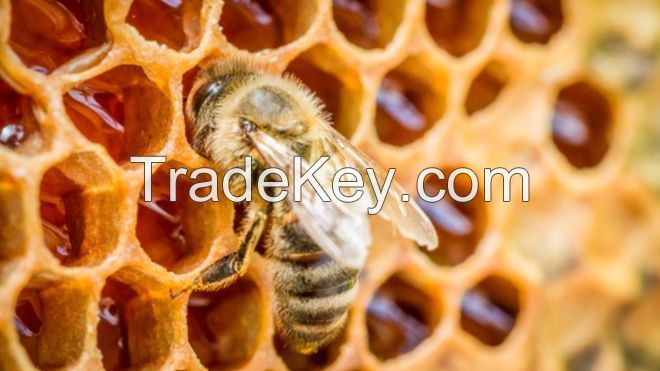 DIFFERENT TYPES AND TASTES
Our honey is made by nature and bees. Every single plant has its own unique properties, smell and taste. Choose the best for you.
FLORAL HONEY
BUCKWHEAT HONEY
MOUNTAIN HONEY
SAINFOIN HONEY
CREAMED HONEY WITH BERRIES
HONEY WITH NUTS
LINDEN HONEY
SUNFLOWER HONEY
SWEET CLOVER HONEY
WHITE HONEY
DIFFERENT PACKAGE & VOLUME
A large variety of Glass jars & Plastic containers.
Please share your wishes about the honey you want.
FAST FEEDBACK GUARANTEED!