Looks like you are not TradeKey.com's Member yet. Signup now to connect with over 9 Million Importers & Exporters globally.
Join Now, its Free
|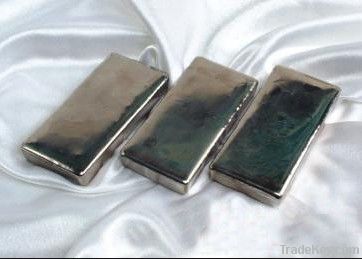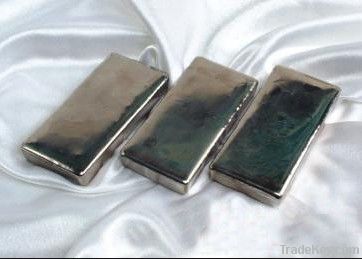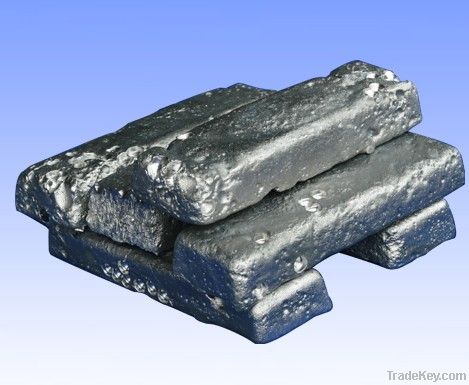 Cerium metal
|
1 Metric Ton Minimum Order
within 15-30 days depends on quantity.
2000 Metric Ton per Month
Contact Person Mr. Wang
No.28,Zhengzhou Road, Development area, Rizhao, Shandong
Product Description
Description:
Cerium Metal is silver lump. It is used as additive for special steel, Non-ferric Alloy, Hydrogen Storage Alloy, also reducer for making other Rare Earth metal.
Cerium is a chemical element with symbol Ce and atomic number *8. It is a soft, silvery, ductile metal which easily oxidizes in air. Cerium was named after the dwarf planet Ceres (itself named for the Roman goddess of agriculture). Cerium is the most abundant of the rare earth elements, making up about 0.***6% of the Earth's crust by weight. It is found in a number of minerals, the most important being monazite and bastnasite. Commercial applications of cerium are numerous. They include catalysts, additives to fuel to reduce emissions and to glass and enamels to change their color. Cerium oxide is an important component of glass polishing powders and phosphors used in screens and fluorescent lamps. It is also used in the "flint" (actually ferrocerium) of lighters.
Physical properties:
Cerium is a silvery metal, belonging to the lanthanide group. It resembles iron in color and luster, but is soft, and both malleable and ductile. Cerium has the third-longest liquid range of any element: ***8 C° (**5 °C to ***3 °C) or ***6 F° (***3 °F to ***9 °F). (Only neptunium and thorium have longer liquid ranges.)
Chemical properties:
Cerium metal tarnishes slowly in air and burns readily at **0 °C to form cerium(IV) oxide:
    Ce + O2
→
CeO2
Cerium is quite electropositive and reacts slowly with cold water and quite quickly with hot water to form cerium hydroxide:
    2 Ce (s) + 6 H2O (l)
→
2 Ce(OH)3 (aq) + 3 H2 (g)
Cerium metal reacts with all the halogens:
    2 Ce (s) + 3 F2 (g)
→
2 CeF3 (s) [white]
    2 Ce (s) + 3 Cl2 (g)
→
2 CeCl3 (s) [white]
    2 Ce (s) + 3 Br2 (g)
→
2 CeBr3 (s) [white]
    2 Ce (s) + 3 I2 (g)
→
2 CeI3 (s) [yellow]
Cerium dissolves readily in dilute sulfuric acid to form solutions containing the colorless Ce(III) ions, which exist as a [Ce(OH2)9]3+ complexes:[8]
    2 Ce (s) + 3 H2SO4 (aq)
→
2 Ce3+ (aq) + 3 SO2−
    4 (aq) + 3 H2 (g)
Code

TREM

Ce/TREM

La/TREM

Pr/TREM

Nd/TREM

Sm/TREM

Fe

Mg

Ca

 
 

min %

max %

max %

2N5

*9

*9.5

0.3

0.*3

0.*3

0.*3

0.2

0.*2

0.*2

3N

*9

*9.9

0.*5

0.*1

0.*1

0.**5

0.2

0.*2

0.*2

3N5

*9

*9.*5

0.*1

0.*1

0.*1

0.**5

0.2

0.*1

0.*1

4N

*9

*9.*9

Available upon request

5N

*9

*9.**9

Available upon request

6N

*9

*9.***9

Available upon request
Packing:


 


In iron drum with inner PVC bag of **0kg net each, as well as according to customers' requirements.


 
 



About us:



Rizhao Wanjiang Mineral Products Co., Ltd (hereinafter Wanjiang Mineral), with its headquarters located in the Rizhao City of Shandong, China, was established in April of ***3. The main scope of Wanjiang Mineral covers a large scale of industrial resources, such as mineral products, steel products, nonferrous metal, mechanical equipment and electromechanical products. Recently, Wangjiang Mineral is mainly engaged in the development, procurement, distribution and service of nonferrous metal, rare earth and mineral products, and has established a stable partnership with domestic producers & world famous producers in Europe, U.S., Russia, India, and South Africa.
 



"Harmony creating wealth, coordinated development among enterprises, employees and society"
Country:

China

Model No:

-

FOB Price:

(Negotiable)

Get Latest Price

Place of Origin:

China

Price for Minimum Order:

-

Minimum Order Quantity:

1 Metric Ton

Packaging Detail:

100kg per steel drum.

Delivery Time:

within 15-30 days depends on quantity.

Supplying Ability:

2000 Metric Ton per Month

Payment Type:

L/C, T/T

Product Group :

Rare earth
Send a direct inquiry to this supplier
Get Verified Buyers & Suppliers
Avail Free Consultation