A new choice for the success of scalp hair clinic!
Success key word is"effect"
PILOSE is a Home care brand with the scientific prescription for scalp hair healthy consisting of the latest hair strengthening ingredient that is proven the effect based on the pharmacologicaltheory.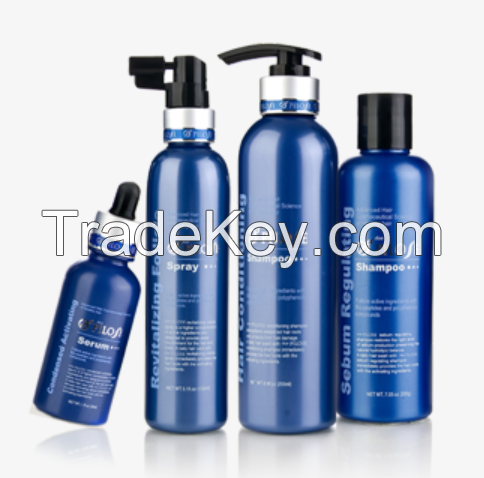 ► Composition  
4 item: 2 types of Shampoo (Normal/Seborrheic) / Spray / Serum



 ► Feature 
- This product manages the complicated cause of hair loss by section based on world famous dermatology journal(SCI level) and clinical test
- This product is most commonly used by Koreas renowned university hospitals and dermatologists. In general, university hospitals or dermatologists do not use the product that its effect is not surely proven or a new theoretical base does not exist.
- The theory of Pilosehas been introduced in "Hair Loss Prevention and Treatment Guide," written by 55 dermatologists selected as a best seller in 2010 and this product has been introduced as the most recommended item.
► Main ingredient & function
- Oligomericproanthocyanidin :
inhibits the activation of TGF-β2 & β1, the Factor that induces apoptosis in hair follicles.
-
Biotinyl GHK :
Strengthens the bond between hair and skin by increasing Collagen4 and Laminin5.
- 
Oleanolic acid, AHK-Cu :
inhibits 5aR that stimulates the production of DHT. 
 - 
Apigenin :
improves the circulatory system and blood circulation of hair follicles.
-
Bio-peptides, vitamin B5, vitamin B6, etc.



► Usage
   - Revitalizing Follicle Spray (150ml) & Condensed Activating Serum (50ml) Use more than 2 times every morning and evening, and apply on the problematic scalp evenly and massage with your fingertips.        
 - Hair Conditioning Shampoo (250ml) & Sebum Regulating Shampoo (200ml) Use every evening, create bubbles by pumping a moderate amount, leave on for 3-5 minutes, and then wash cleanly.