Portable auxiliary batter pack can be used for various purpose in our life. Please see the details.

[Detail View]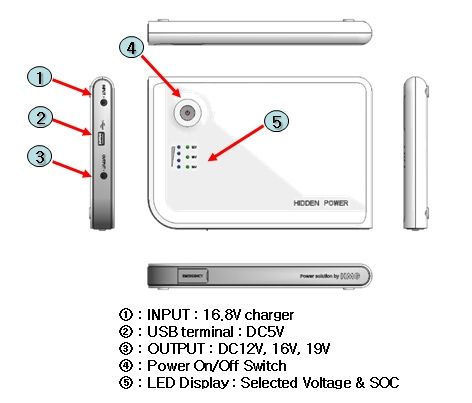 [Function]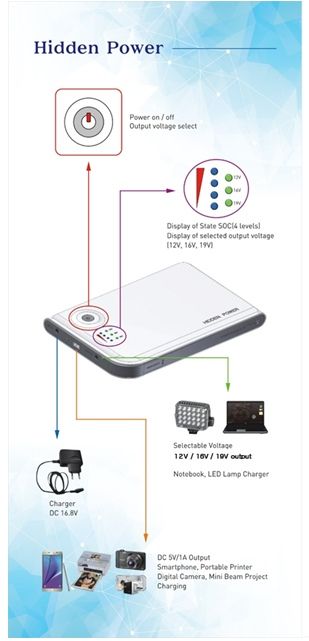 [Features]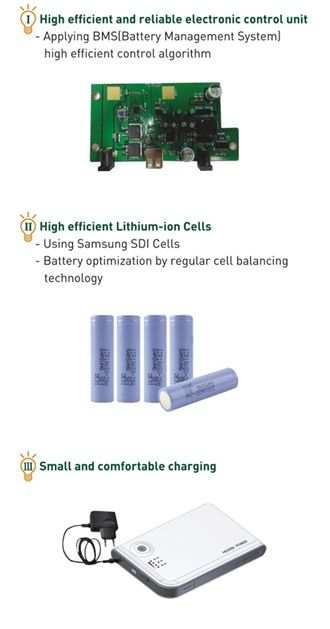 [Usages]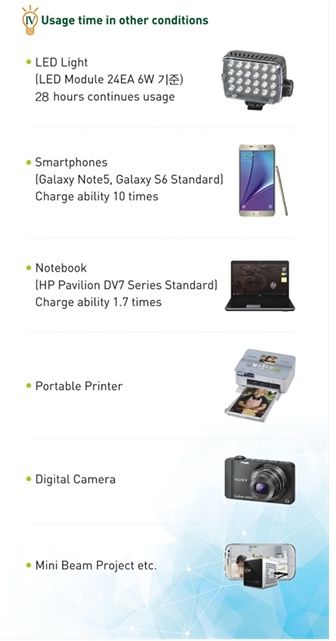 [Specification]
Portable Auxiliary Battery Pack : HIDDEN POWER
Application : Portable Battery for IT device (ex : Lantern, Phone, Labtop)  
Rated Capacity : 14.8V 11.6Ah, 171.7Wh 
Charge Input : DC 16.8V@1A
DC Output :  12V@4A , 16V@3A , 19V@2.5A (Selectable)
USB Output : DC 5V@1A
Applied Cell : Samsung Li-ion type
Outer Size : 231 * 154 * 25(mm)
LED Display : Display State Of Charge(SOC),                   State of DC Output voltage
Certification : KC(completed), CE(in progress)
If you need more information on this, feel free to contact us. Thanks.