HHO engine carbon cleaning machine for motorcycle CCM300
Specification:
1. 
Clean the carbon deposition in the engine
2. 
Improve the horsepower of car
3. 
Reduce emission
4. 
Saving time and cost
5. 
ISO9001, CE
What is HHO engine carbon cleaning machine?
The principle: HHO engine carbon cleaning machine by electrolyzing water into hydrogen and oxygen gas, then suck the mixed gas into the engine by air intake. Due to the high temperature of HHO gas, through the burning of HHO gas mixed with fuel to clean the accumulated carbon deposition in the engine.
Why should do carbon cleaning for car?
There are many reasons for increased carbon deposition: incomplete combustion, poor quality fuel, bad driving habit, long time lower speed, poor air quality etc. With the increase of carbon deposition, will cause to difficult cold start, unstable idle speed, accelerating weakness, fuel consumption increased, excessive exhaust, engine knock etc. 
What kind of car can use HHO engine carbon cleaning machine?
The model: motorcycle, car, bus, truck etc.
The brand: All brand of car, motorcycle, bus, truck. Such as BMW, BENZ, HYUNDAI, TOYOTA, HONDA etc.
What HHO engine carbon cleaning service can bring for customer?
1. Maximize Fuel Efficiency
2. Save Energy and Oil, Eliminate Carbon Deposits, Enjoy Low-Carbon Life
3. Resume Horsepower and Torque
4.Extend Drivetrain Service Life
5.Reduce Harmful Emissions, Safety and environmental protection
6.Auto repair the oxygen sensor and ternary catalyst, prolong engine life .
7. Increase Governmental Test Passing Rate
8. Better for increasing satisfaction of customers.
9. Newest technologies, Quality Guarantee, Better Cleaning!
What is difference between HHO engine carbon cleaning machine with traditional carbon cleaning method?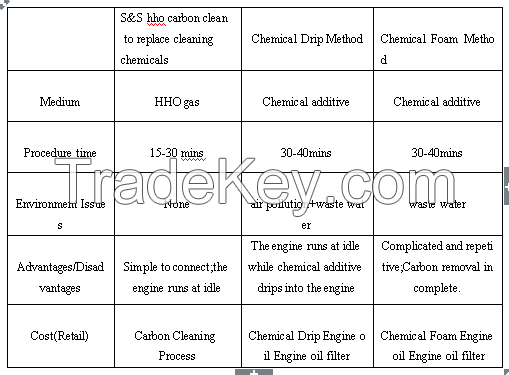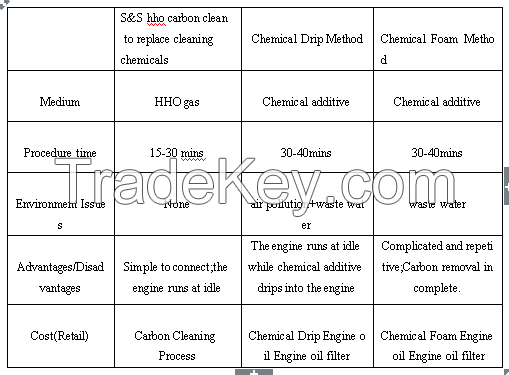 Why choose to cooperate with S&S New Energy Tech Co., Limited?
1. 
Factory price support. Our company S&S is a professional manufacturer in HHO generator with 25 years. Until now, we have exported products to many countries and have agents in South Korea, Pakistan, Turkey, USA etc. We warmly welcome all over world customer to visit our factory.
2. 
Quality assurance. All our products have passed CE, ISO9000 etc certification. 
3. 
Independent research and development. Our company continuously develop the new application of HHO generator, at the same time to perfect and improve it constantly.
4. 
Perfect after-sales service system. We provide one year warranty for every set machine, during the warranty period, we provide the spare part for free.
5. 
Security assurance. Our products have equipped with multiple security systems, which have make sure the safety of the machine and operator. Such as anti-backfire system, pressure relief system, vacuum detector system etc.
6. 
OEM acceptable. Customized color printing/LOGO printing/Language setting etc.
The operation step of HHO engine carbon cleaning machine for motorcycle: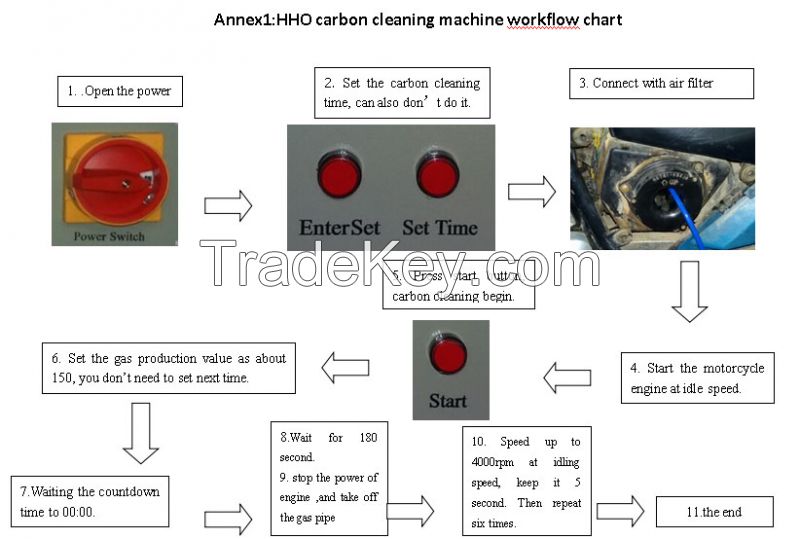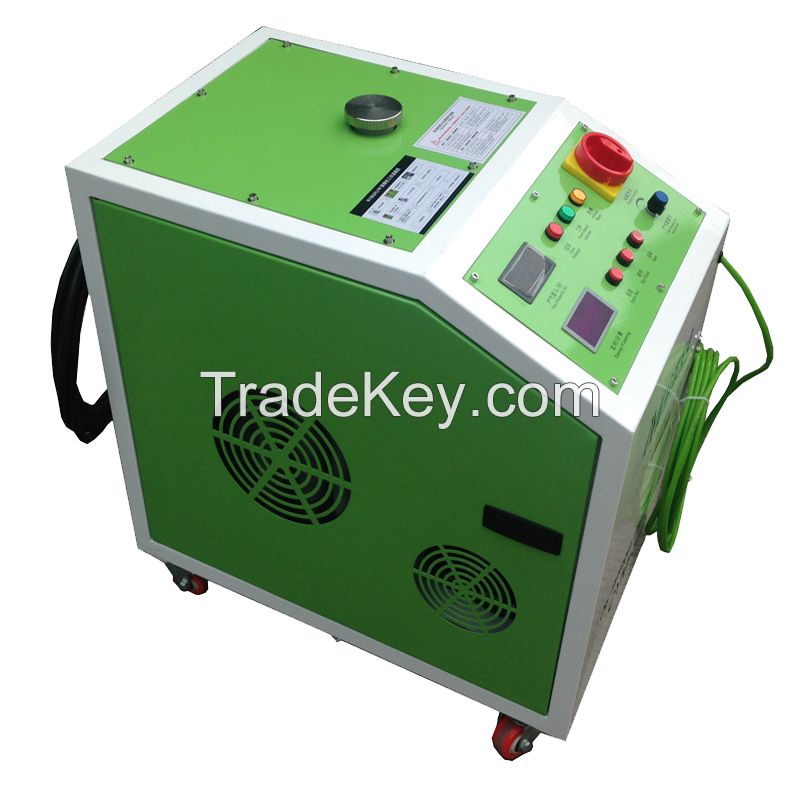 The packaging&shipping

:
Standard export carton or wooden case packaging, 1 package for 1 set machine, or according to your requirement.
Shipping: 15-20 working days after receiving 30% deposit.