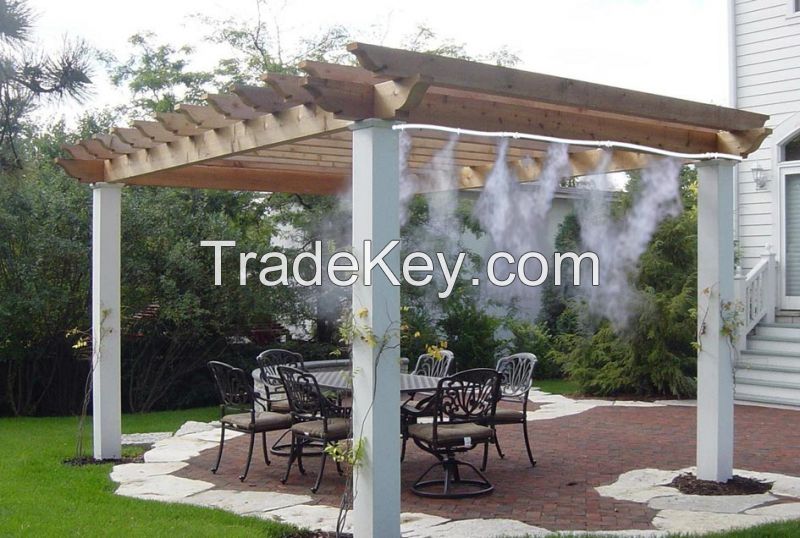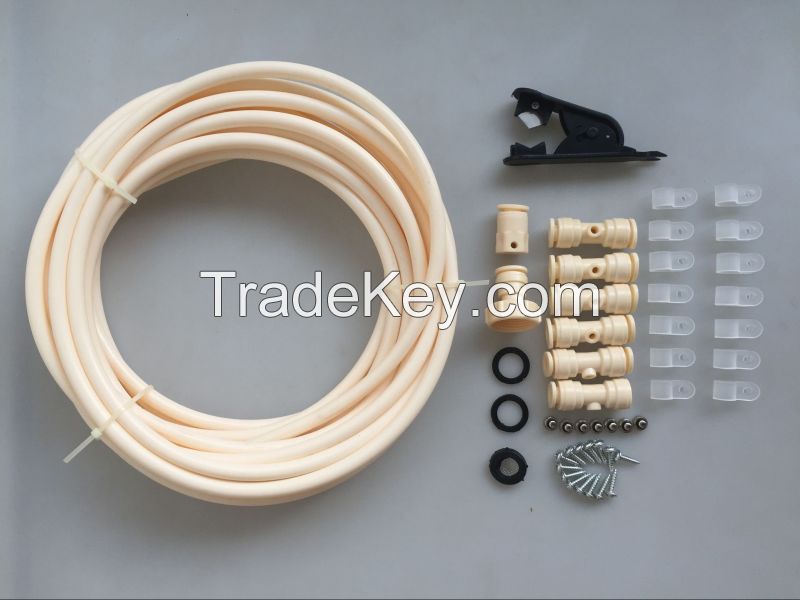 The Mist cooling system can turn your outdoor space into a peaceful oasis from the heat. Even during the hottest days of the summer. So transform your hot patio into a refreshing escape from the heat with a Misting Pros outdoor cooling system.
~Easy installation in minutes
~Affixed with saddles or cable ties
~The unit is attached to a standard garden tap, no power required
~Comes in different lengths, with a water filter, splitters and adaptors are also available.
One set included below accessory
1)1 10m water hose
2)1 Cutter
3)14pcs hooks +14pcs screws
4)7pcs ss nozzes (0.04mm)
5)2pcs seal ring + 1pc filter screen
6)6pcs connectors + 1pc end connectors