Thailand use annatto ( or achiote ) seeds in dishes mainly to add color to them. These tiny seeds have a mild flavor and add a red-orange color to the dishes. Saute or grind annatto seeds to bring out their aroma and color.
It is used primarily in Mexican and Caribbean cooking to impart a rich yellow/orange color. Annato seed makes a good substitute for saffron's golden coloring, at a fraction of the cost. It does NOT, however, duplicate saffrons unique flavor!

Another popular use for annato seeds is to make achiote oil. Cook the seeds in hot oil until their skin dissolves. When the oil turns bright yellow, discard the seeds and use the oil for cooking.
The seeds can also be ground with garlic and any variety of chili peppers for adobo paste.
We are seeking regular importers/end users of Annatto Seeds. We can sell any qty  by way of direct exports.  We are seeking genuine importers of Annatto Seeds. All the commodities we sell or traded are checked by our representatives or by SGS. We request good and genuine importers/end uers to contact us for the sale of Annatto Seeds. 


Style: dried seeds
Specification
Colour: red
Shape: pieces
Purity: 99%
Moisture: 10 %
Hybrid: no
Drying Process: AD
Shelf life: 1 year
Packing:  50 kgs Jute bags or as buyer's request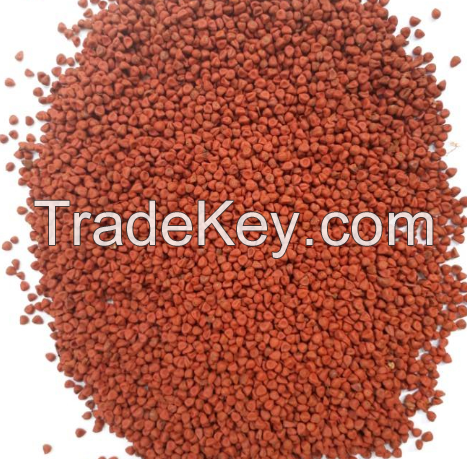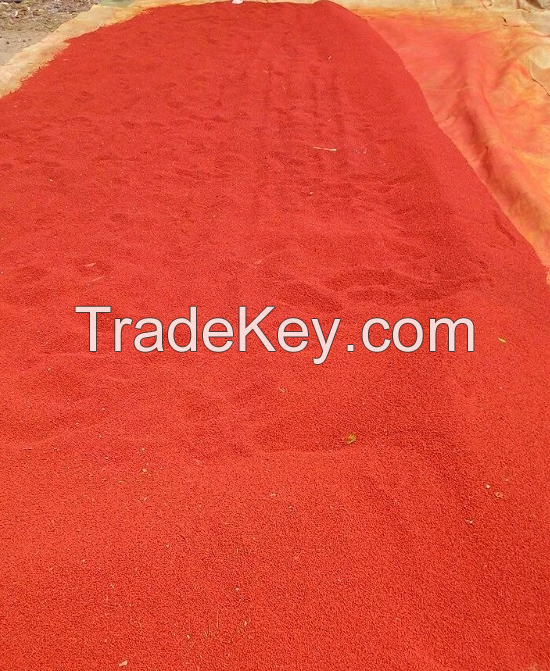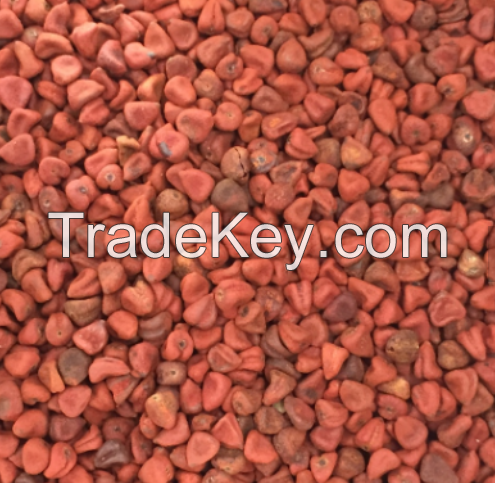 We are a proud team who have similar thoughts and worked in various backgrounds like Manufacturing, Sales and Marketing, Human Resources in Agriculture and Healthcare Industries. We believe in doing it right in whatever you believe.

The team in Kinal are high class professionals not only in education but also in the execution. We understand the reality and wanted to arrest the challenges faced by importers in Agro and healthcare across the globe. We really wanted to make a difference and our business dealing is absolutely transparent. We would really love to spread smiles rather creating a brand. We are doing our part to help the Agro and healthcare industry in a different way. We always share our ideas and thoughts and help the people to ensure the proper care has been taken for the world. We believe in equality irrespective of the country. We strive to deliver excellence in every aspect of the business right from the beginning. Prompt response to Inquiries, complete information and details for all customer questions & queries, regular connect and updates to the customer till the time shipment reaches destination port and product feedback is received. We really mean it and abide by all the information.