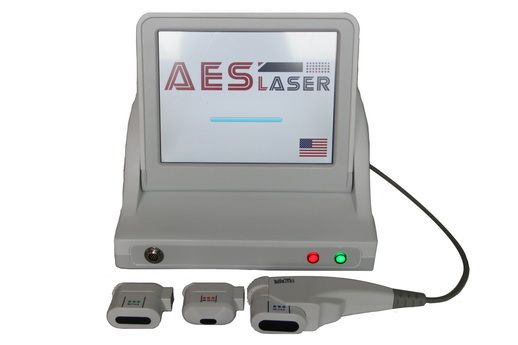 AES-HIFU99+, The High Intensity Focused Ultrasound for all kinds of skin treatment!
Principle:
High Intensity Focused Ultrasound (HIFU) directly delivers heat energy to skin and subcutaneous tissue that can stimulate and renew the skin's collagen and thus consequently improving the texture and reducing sagging of the skin. It literally achieves the results of a facelift or a body lifts without any invasive surgery or injections, moreover, an added bonus of this procedure is that there is no downtime. This technique can be applied to the face as well as the whole body, and also, it works equally well for people of all skin colours, in contrast to that of lasers and the intense pulse lights.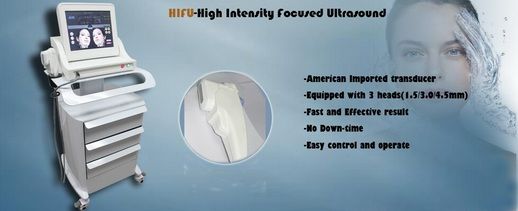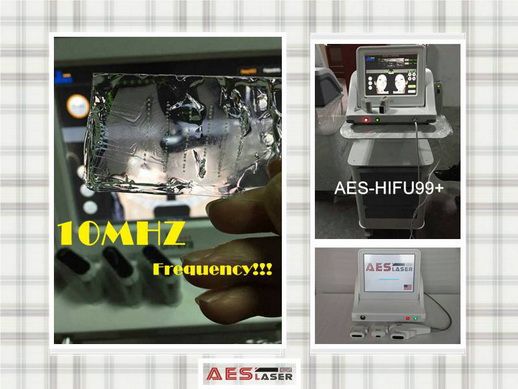 Advantage of AES-HIFU99+:
- Instead of the traditional surgical face lift with a non-invasive technique.
- Tighten loose skin,improve sagging and other signs of aging.
- With a special transmitter,transmission from the skin surface conduction of high-energy focused ultrasound to the SMAS layer.
- In the skin layer to produce the specified target multiple temperatures above 65-70 degrees in short time or above sonic focus high energy,formingheat cure area, the focus cells are solidified,then ablation,fascia speedy improvement,to achieve cosmetic wrinkle effect.
- Non-invasive,no time to rest after surgery,ultrasound without injections,no surgery,no trace wrinkle skin rejuvenation.
- Fit any age,both men and women.
- Equipped with a variety of different levels of energy emission transmitter skin,the high-energy focused ultrasound transmitted to the skin layers.
- Proprietary high-speed transmission technology of 0.1-0.25.
- Up to 15000 lines of a layered high-precision emitter transmitter is three times that of similar instruments,greatly improving the cost effectiveness.
- Exclusive development of stable output 4-10MHZ broadband technology that fits well with layered skin treatment technology.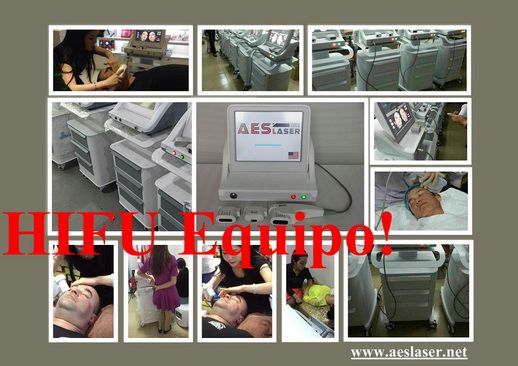 Parameter of AES-HIFU99:
Power: AC200-220V, 50/60HZ
Frequency: 10MHZ
Energy intensity: 0.2-3.6J/CM

2
Depth: 3MM & 4.5MM
Net Weight: 38kg
Treatment tin: Big, Middle, Small