Hello I'm Jake the manager at Kailani International.
We are recommending 'Killing Coverst Moisture Killing Cushion".
"Killing" is a very good means to Korean.
We are the official export distributor certified by IFACTORY.
Killing Coverst Moisture type = Original / Character = 1 Box = 80 PCS (9.00 KG)
The advantage of Coverst Cushion.
Cushion Option  #21 Light Beige #22 Pink Beige #23 Natural Beige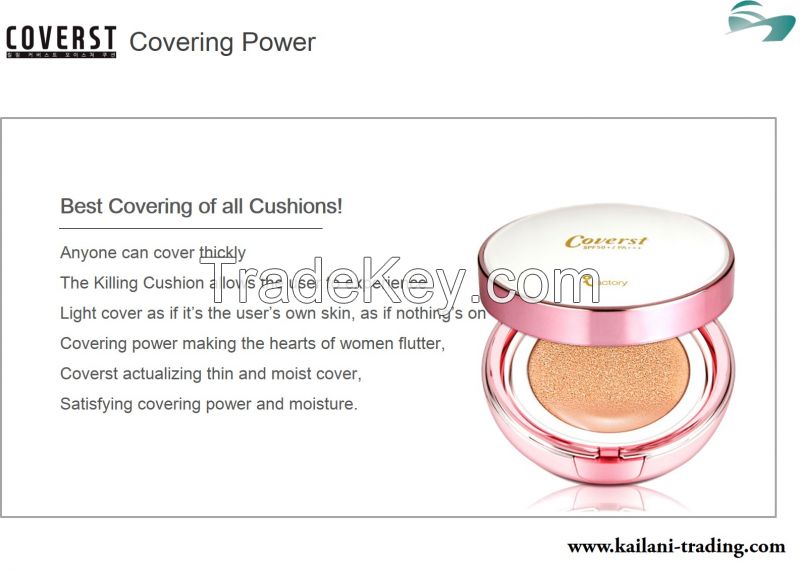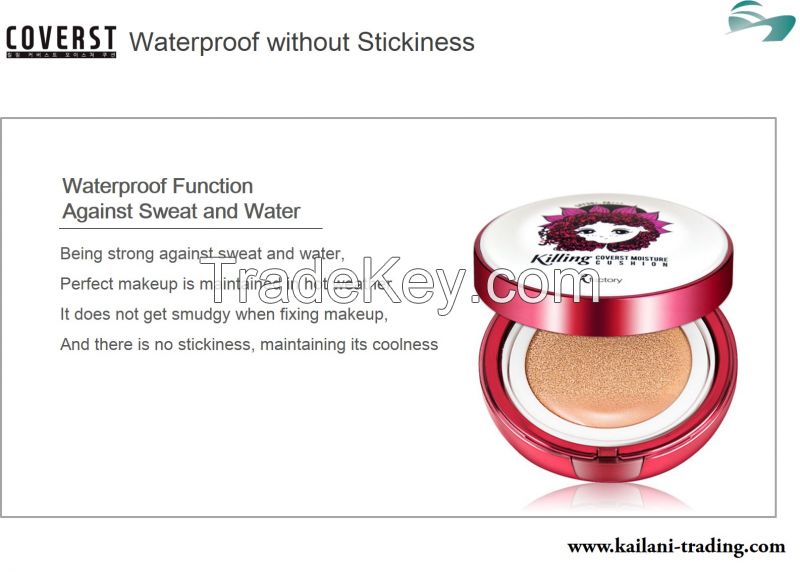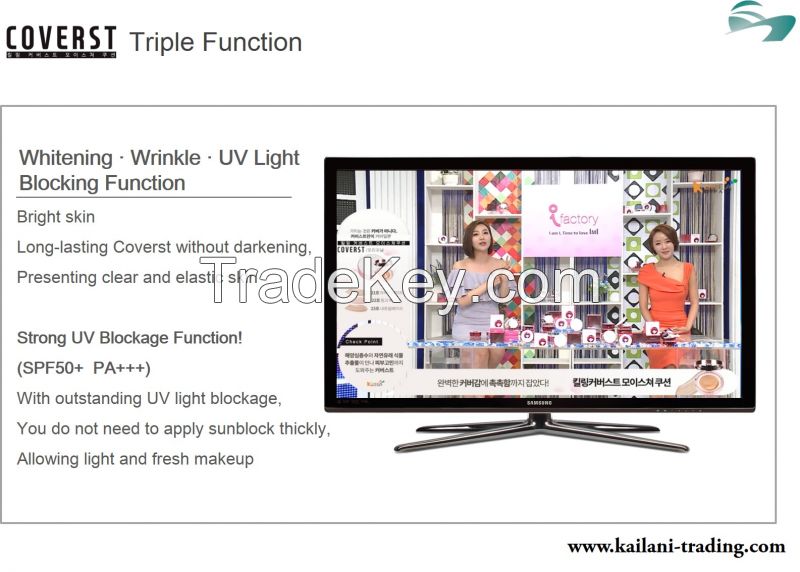 Coverst Naturally Ingredients !!
Korea famous broadcast Channel MBC DRAMA PULS in recommendation of Killing Coverst Moisture Killing Cushion. Selected as Hit Cushion.
China Guangzhou Spring Beauty Fair , March 2016 - Killing Coverst Moisture Cushion 1st Total Sales.
We find importers. If you are interested in some items, please don't hesitate to contact with me. I am looking forward to hearing good news from you.
Please attached file check and advice.
Please let us know if you need any help, I will always help you.
Contact us if you want to receive detail products catalog and Kailani company profile.
Thanks
Best regards
Jake Kim
Manager
Kailani International
Tel: +82-70-8838-0218